Best Practice: Attendance documentation with MATE
Best Practice: Attendance documentation with MATE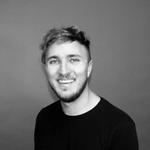 Updated by Oliver Edwards
How the IHK Würzburg-Schweinfurt opens again thanks to visitor registration.
Chambers of Commerce and offices, but also larger and smaller companies, have certainly not had an easy time of it over the past months. Their important work is very closely linked to personal contact - something that was not possible due to various regulations for the containment of the coronavirus SARS-CoV-2. Until now! The MATE visitor registration helps the IHK Würzburg-Schweinfurt to reopen its doors for visitors.
The creation of security and hygiene concepts is an important topic at the moment, not only for events of all kinds. Also for public institutions, such as chambers of commerce, very special regulations for contact with visitors must be observed. One of these regulations is the "...obligation to keep a record of attendance with information on contact tracking of guests and service recipients...". (Source: Berlin Senate Chancellery).
The institutions concerned are free to decide how they implement this documentation in practice: analogue or digital. It is advisable to use a digital solution. This has numerous - not inconsiderable - advantages:
Datenschutz: Im Gegensatz zu einer öffentlich vorliegenden, analogen Liste, kann der Zugriff auf die digitalen Informationen kontrolliert und eingeschränkt werden.
Datenspeicherung: Digitale Informationen können sicher abgespeichert werden, analoge Listen können verloren gehen, verlegt oder gar entwendet werden.
Datenfilterung: Digitale Informationen lassen sich schnell und unkompliziert nach gewünschten Attributen filtern und/oder sortieren.
Datenveröffentlichung: Die Daten können direkt und digital mit Behörden geteilt und veröffentlicht werden.
So, if an outbreak of corona can be traced back to a specific source, it is possible with just a few clicks to immediately determine who was in which areas on that day.
The IHK Würzburg-Schweinfurt has also opted for a digital solution and kindly shared its experience.
Registration form as attendance documentation
MATE's registration form can be used in many different ways, so you can easily record your visitors by simply customizing the form to serve as detailed attendance documentation.
With QR code, all visitors are thus directed directly to the registration form of the IHK Würzburg-Schweinfurt. Here, all data necessary to trace chains of infection can be stored. Thus it is always clear who is where and when.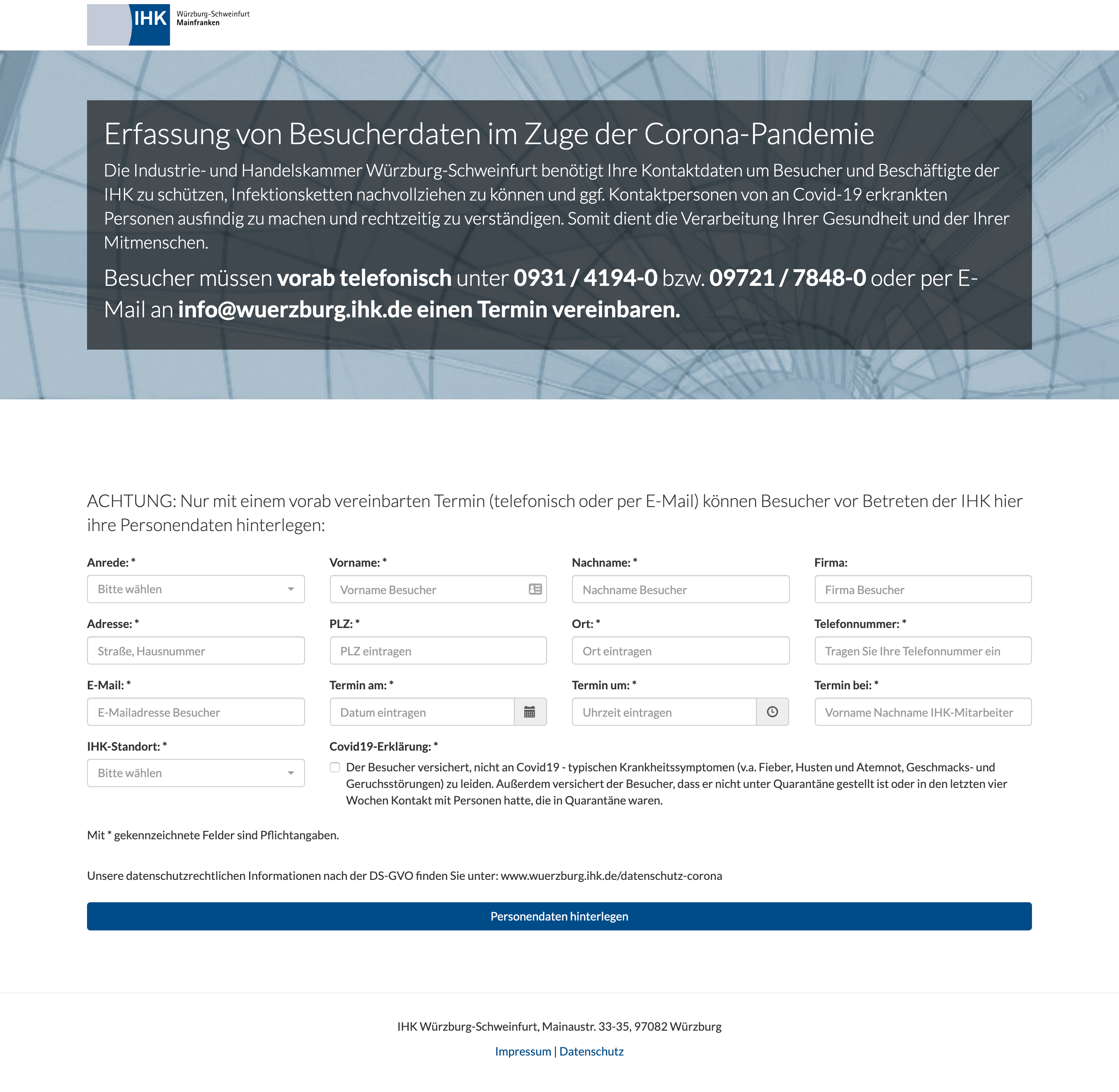 To inform visitors about this possibility, the IHK Würzburg-Schweinfurt has created an information sheet. Documents like this can be sent to visitors or participants without any problems via the MATE communication tools. To ensure that everyone has received and read this information, the opening rates of the e-mail can be tracked.
"We've been trying to do visitor registration at the front desk through MATE since the chamber opened and everyone's really excited."

Julia Peter
Web Administrator CMS und Design
IHK Würzburg-Schweinfurt
Bonus Feature: Live visitor tracking
With MATE you always know who is in the house or the venue at the moment. Thanks to our sophisticated check-in system*, live tracking is possible at any time. This is particularly important for controlling visitor flows and maintaining an overview.
*This feature is currently not yet used by the IHK Würzburg-Schweinfurt, but is available to all MATE customers.
Fazit
Through digital visitor management by MATE, the regulations of the federal states regarding the reception of visitors can be complied with. Visitor data is documented and can be retrieved at any time, while all data protection regulations are observed. If you are interested in our system, please contact us at any time.