The calendar view for your events
The calendar view for your events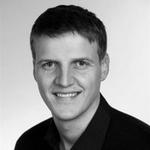 Updated by Ingo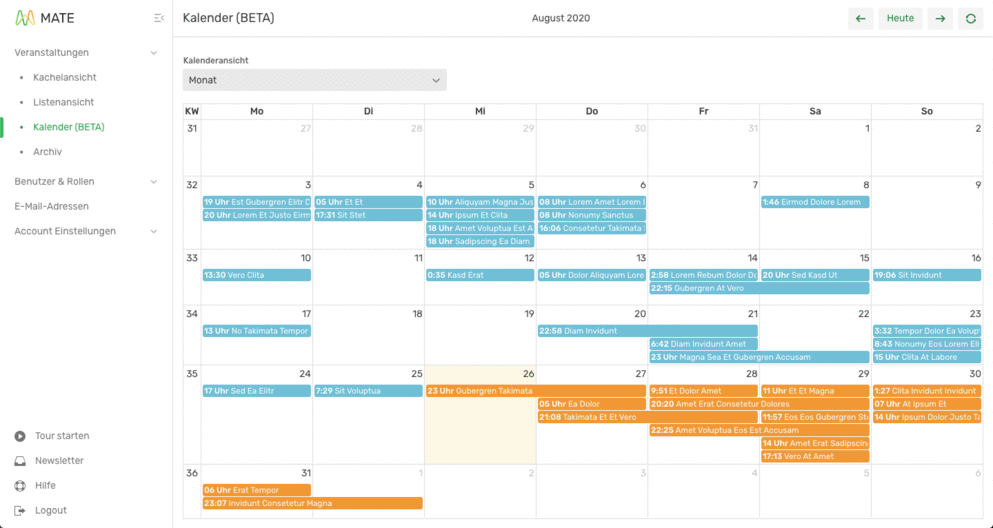 Keep the overview! The new calendar view offers you the possibility to arrange your events the way you want! 
Choose between calendar or list view, sort by day, week or month. It's easier to plan your communication and you will never overlook one of your events again.
Take these steps to reach the calendar view :
1. Open calendar
Select "Calendar" under "Events" in your Sweap App.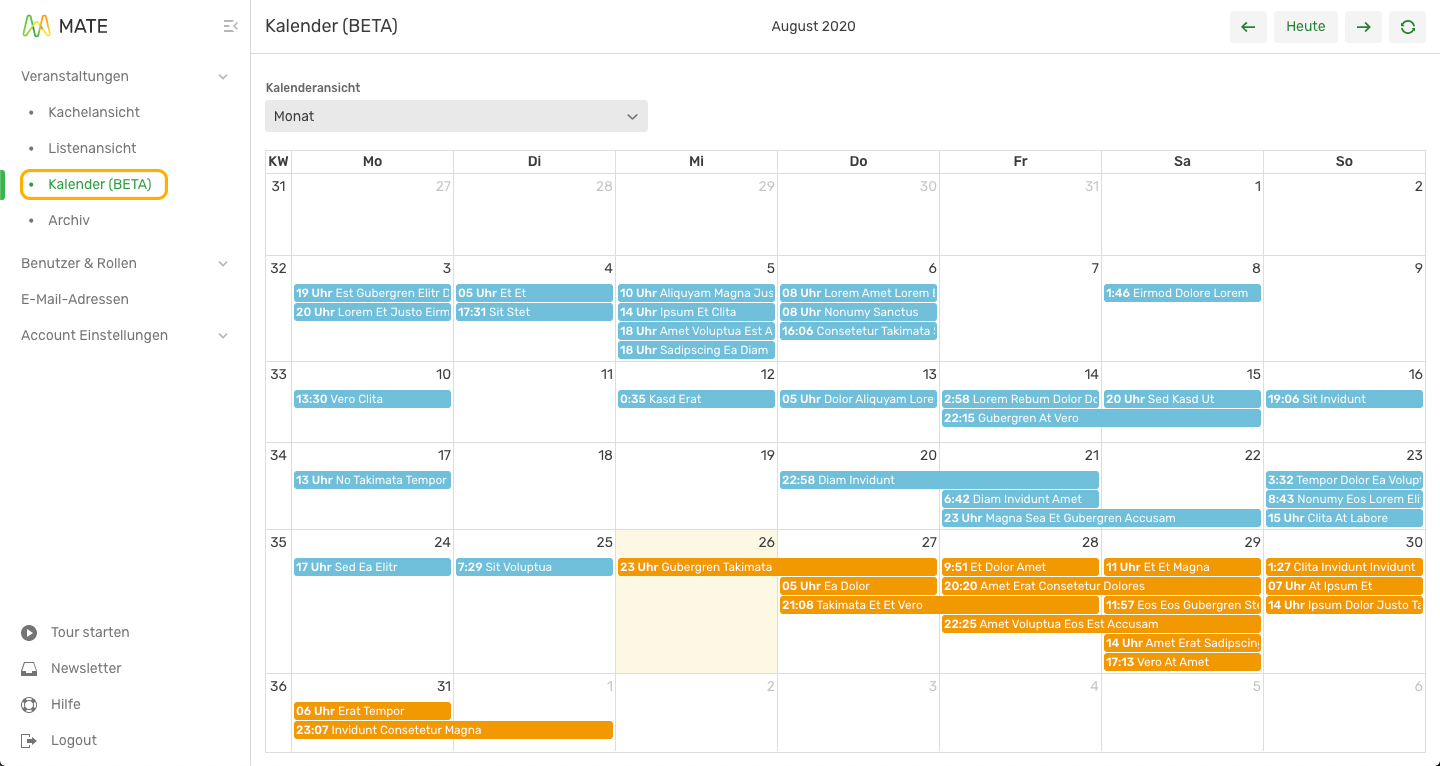 2. Select the desired view
You can now choose between the different views.
Month / week: The classic calendar view. Display your events per month or per week.
Day: The overview of your day. This function is especially useful if you have e.g. different small events on one day.
List view: Here all events of a day/week/month are displayed as a list with date and time.
Day / week with time: The classic "timetable" function. Events are displayed by day or week with time.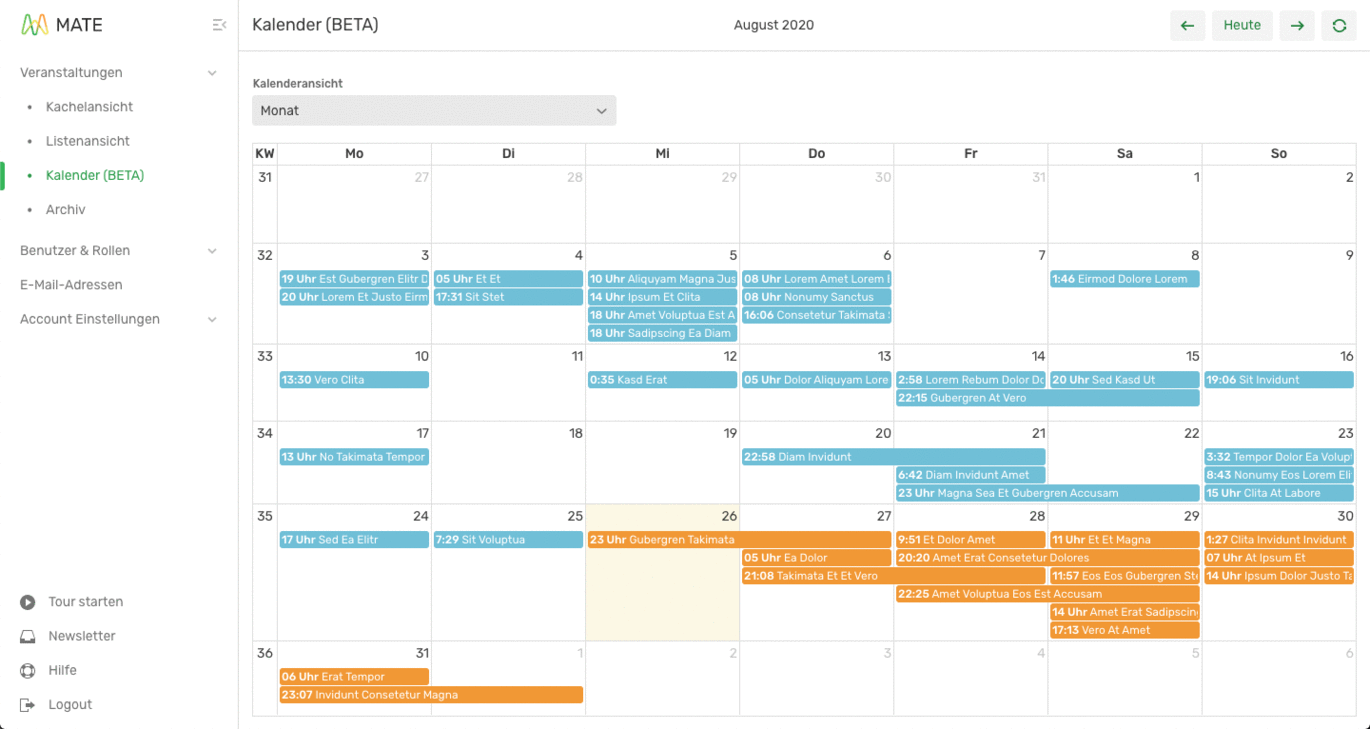 The calendar view offers you a full overview of your events - just as you like it.