Publish events on your own website
Publish events on your own website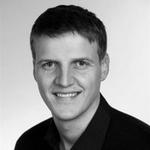 Updated by Ingo
The event overview page allows you to quickly and easily publish events created in Sweap on your website.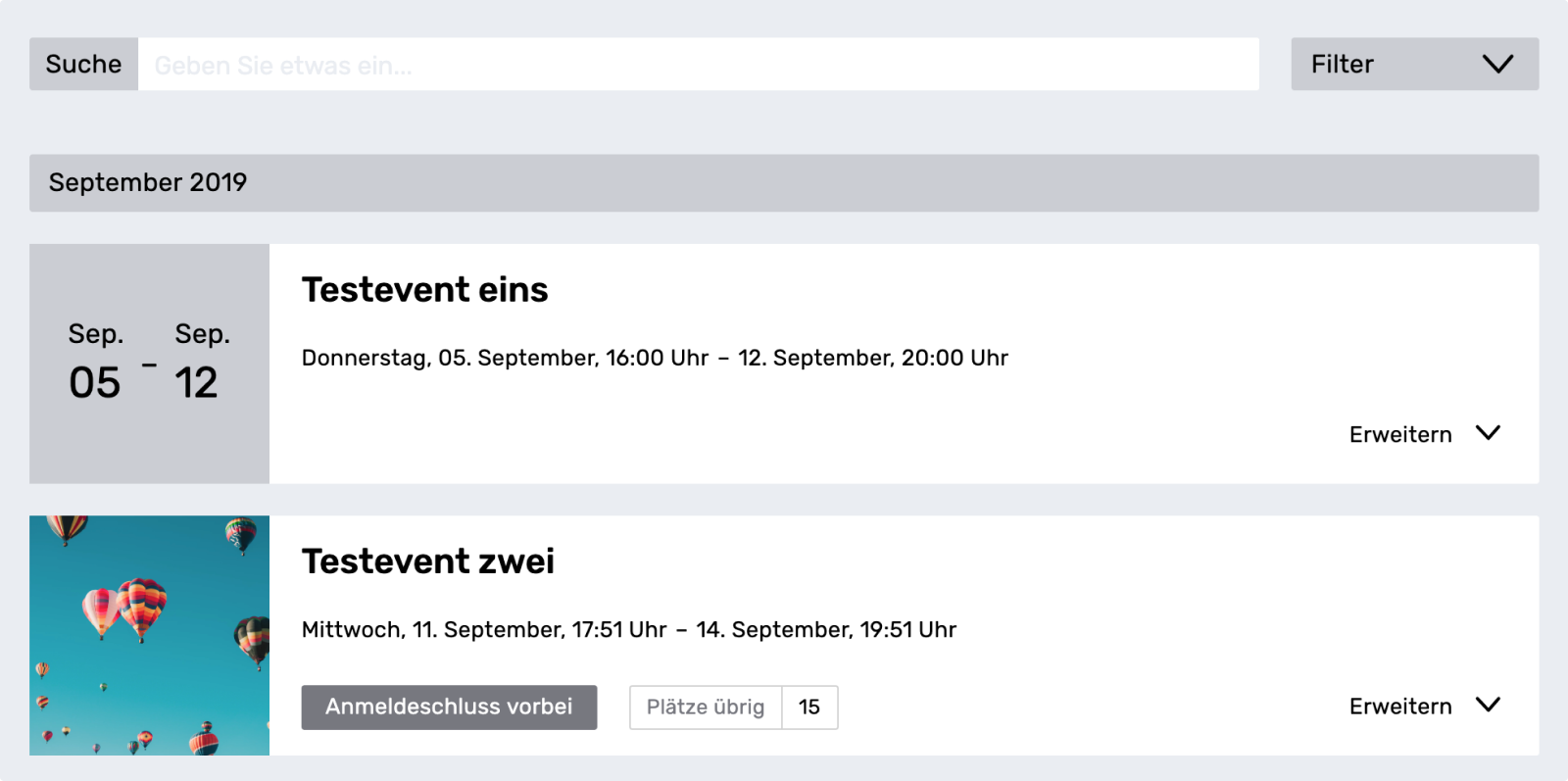 ATTENTION:
If you have not yet set up the event overview page, please continue
reading here
.
How do I activate an event on the overview page?
1. activate publication in the website builder
To activate an event, create a registration page and activate the publication in the step "Publication on the overview page".
It is possible to enter an alternative event name, a short event description and optionally an event picture. If the column Title (event name) is not filled in, the title of the created event will be used automatically. If you do not have a picture available, the event date is automatically displayed.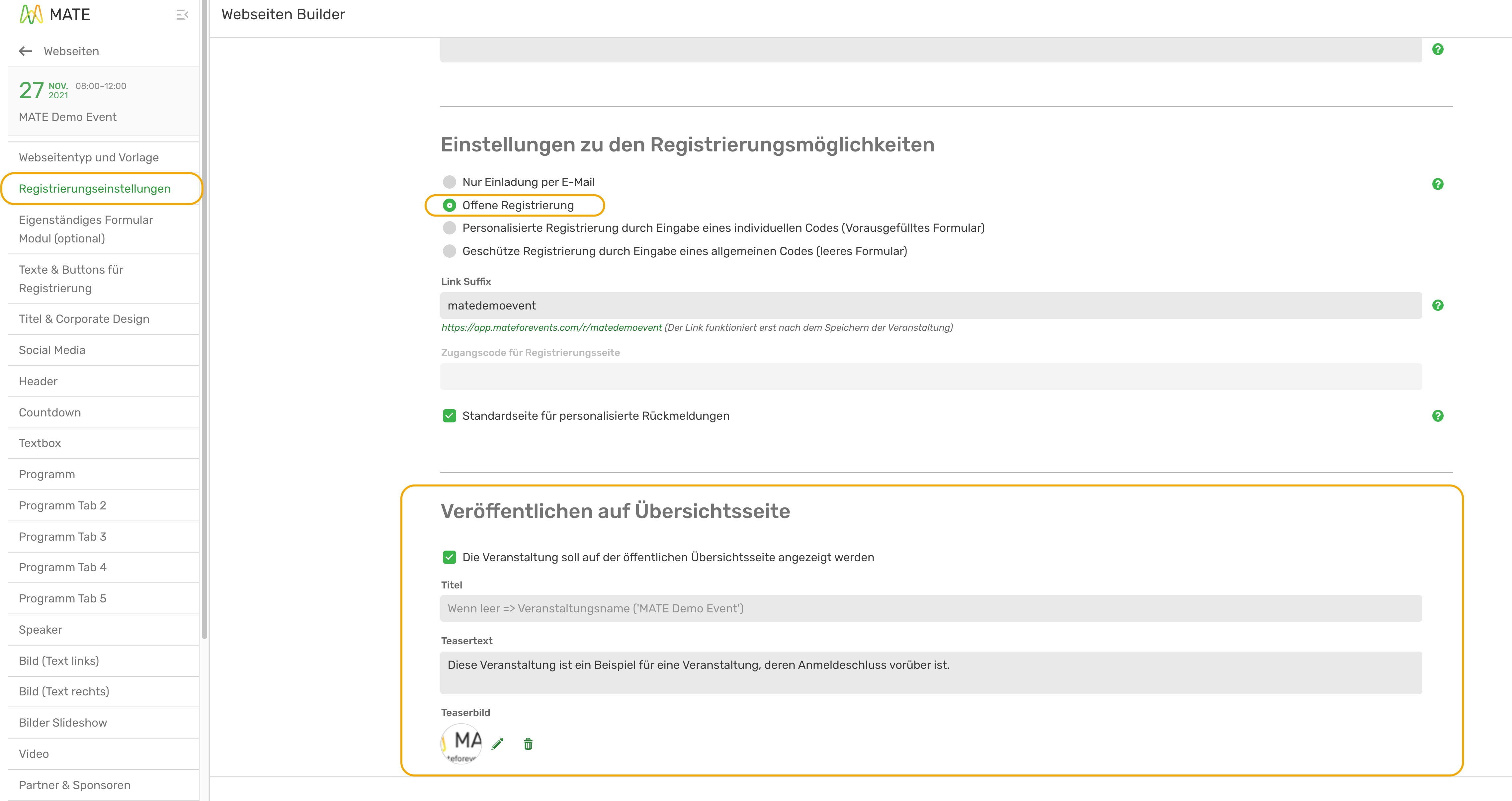 2. presentation of the event on the overview page

NOTE: The appropriate right is required for the publication of an event. If you do not see the following windows, please contact your administrator.
Set tags for your events
You can assign tags to your events. This allows your potential participants to filter events according to their areas of interest and thus narrow down the search. The following image illustrates the filter function on the overview page.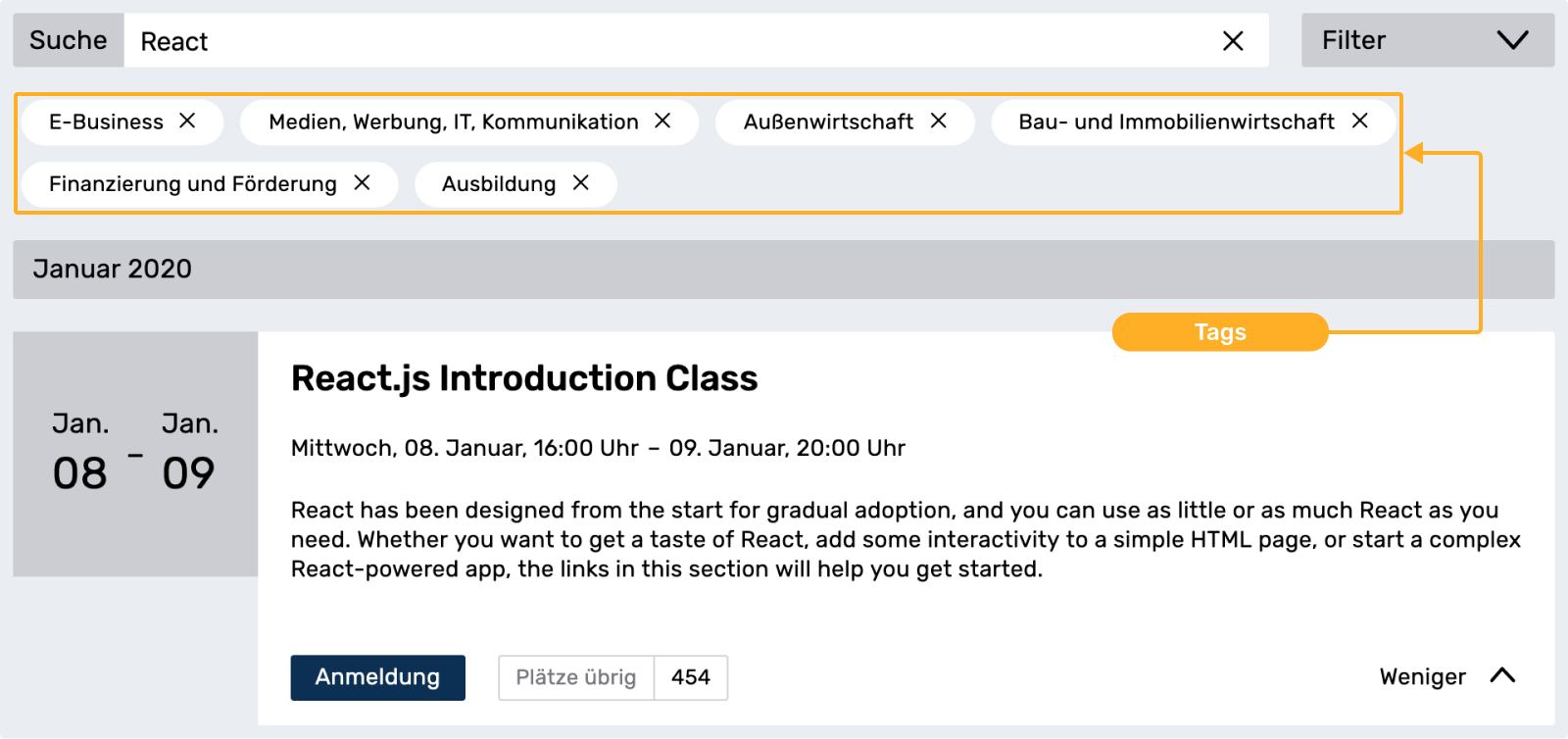 Option A
You create a new event and add the desired tags directly during data entry.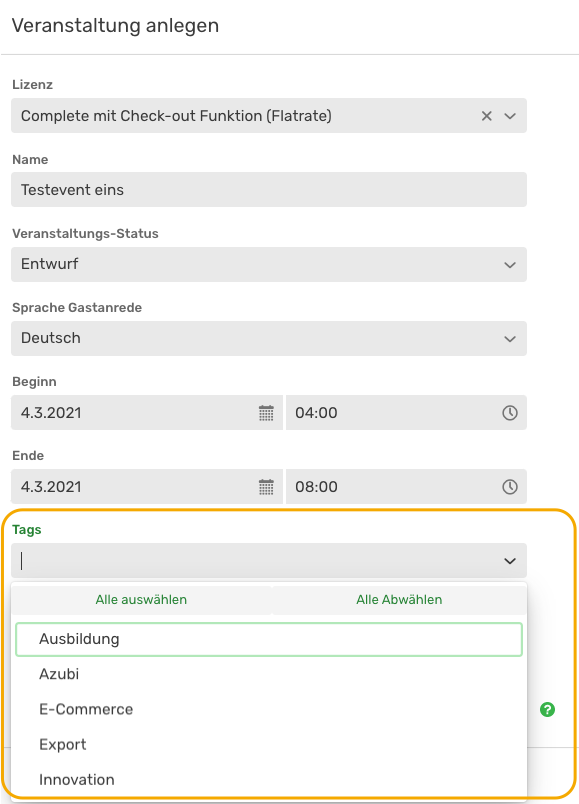 Option B
You would like to assign the tags to an event at a later date or after duplicating it. To do this, switch to the menu item "Settings" within your event and then select all suitable topics under "Tags".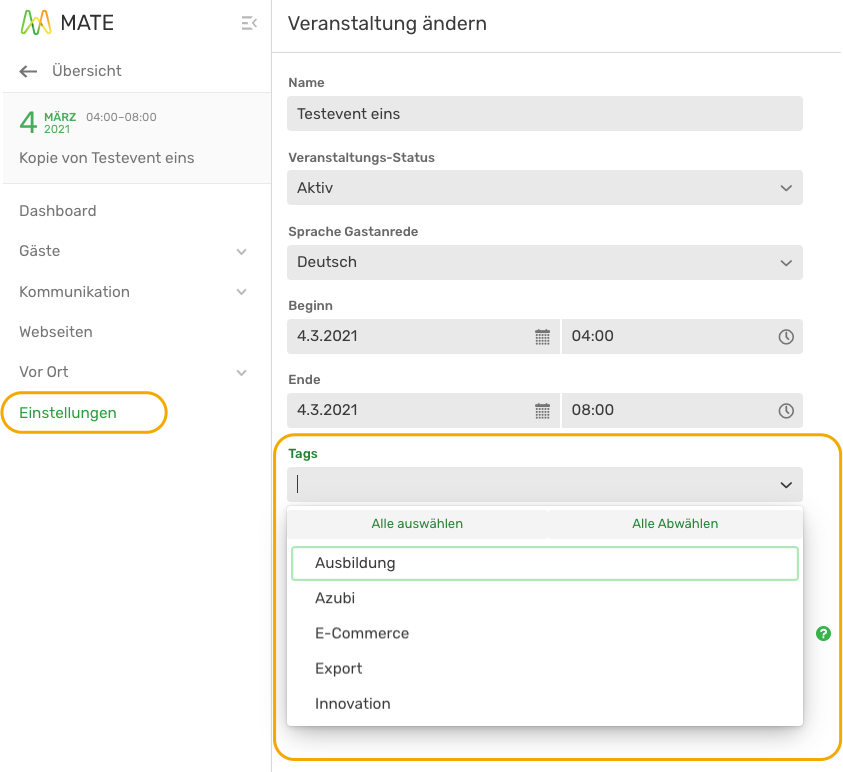 Add participant limit for registration deadline
If your event requires a participant limit, this can be specified in the event. A remaining number of places is then displayed on the event overview page. As soon as the full number of participants has been reached, the registration deadline is indicated by "fully booked".
To set a limit for your event, go to the menu item "Registration settings" in the website generator and enter the desired limit under "Maximum registrations/commitments".
TIP: The limit can also be adjusted during the registration phase. The settings are applied immediately after saving.
NOTE: The Event Overview Page (EVS) is available as part of the Publishing Package and Publishing Package Plus in the Enterprise Plan. For more information, please contact your Sweap administrator.
For more information on the implementation of the event overview page, click here.