Settings to close the registration page - Website Wizard
Settings to close the registration page - Website Wizard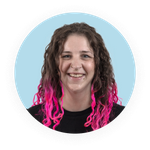 Updated by Julia Walther
Ideally, you should set a deadline for your guests to register for your event. Sweap offers you two options to automatically close your registration page.
In the edit mode of the registration page you can make your desired settings under the point 'Registration Settings'.
Define the criteria according to which your registration page will be closed automatically:
date and time
max. number of attendees

Close registration at a specific time
You can set a date and time when your registration period will end. If you use this setting, it means that no more registrations will be possible after a certain time.
Close registration based on the maximum number of attendees
You can define the maximum number of registrations / acceptances allowed for your event. This function is especially relevant if you have to keep room capacities or similar.
The functions can of course be used at the same time - as soon as one of the two points is reached, either the maximum number of allowed registrations or the date and time you have set, no further registration is possible.
Guests who have not registered by the end of your registration phase will no longer see your registration form on the registration page - it will be hidden and a text you have entered will be displayed. The text that is displayed to a guest at this point can be set in the settings under the point 'Texts & Buttons for Registration'.