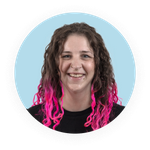 Updated by Julia Walther
In this article we will show you how to activate our AI feature and what you should keep in mind.
As an administrator of your Sweap account, you may have already seen our activation popup. This popup was shown to administrators after the release of our feature.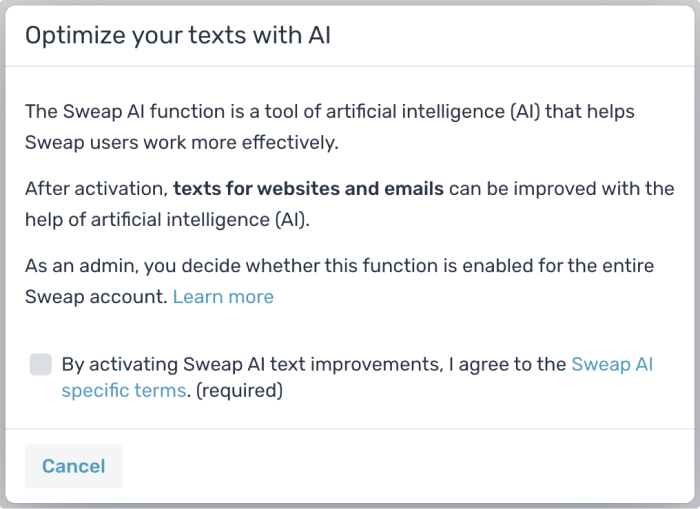 Since we will process data from you via a third-party provider when using the AI feature, we require your consent to use the feature. This consent is given at the account level and is therefore valid for all users of the account. Currently, there is no differentiation between user accounts, so that the feature is either activated or deactivated for the entire account.
The settings for use can be found in the Account Settings under 'Advanced Settings'.
You can find the setting there in the first tab under "AI Feature".
Here, the admin of the account can activate or deactivate it. We have also stored the specific AI conditions for use here, so that they can be viewed. You have to agree to use them.
Everything you need to know about using the feature in your events can be found here.
All questions about data protection and data security when using the AI feature can be found here.
Please note that our AI feature is only available with our Growth license. If you have any questions, please feel free to
contact
us.