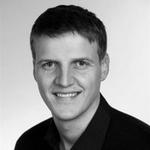 Updated by Ingo
You can send your created e-mail templates directly from the system to your guests. Please note that it is only possible to send already existing e-mail templates.
Sending emails using the 'E-Mail sending wizard'
First go to the event and select the appropriate guest who is to receive an e-mail by placing a check mark. The selected guests are highlighted in green by Sweap.
Now select Open E-Mail Dispatch Assistant in the action field.

A window will open in which Sweap will automatically show you how many guests you have selected to send e-mails. Now you can choose which e-mail should be sent to your guests. In addition, you will find the e-mail type in brackets after the name of the email.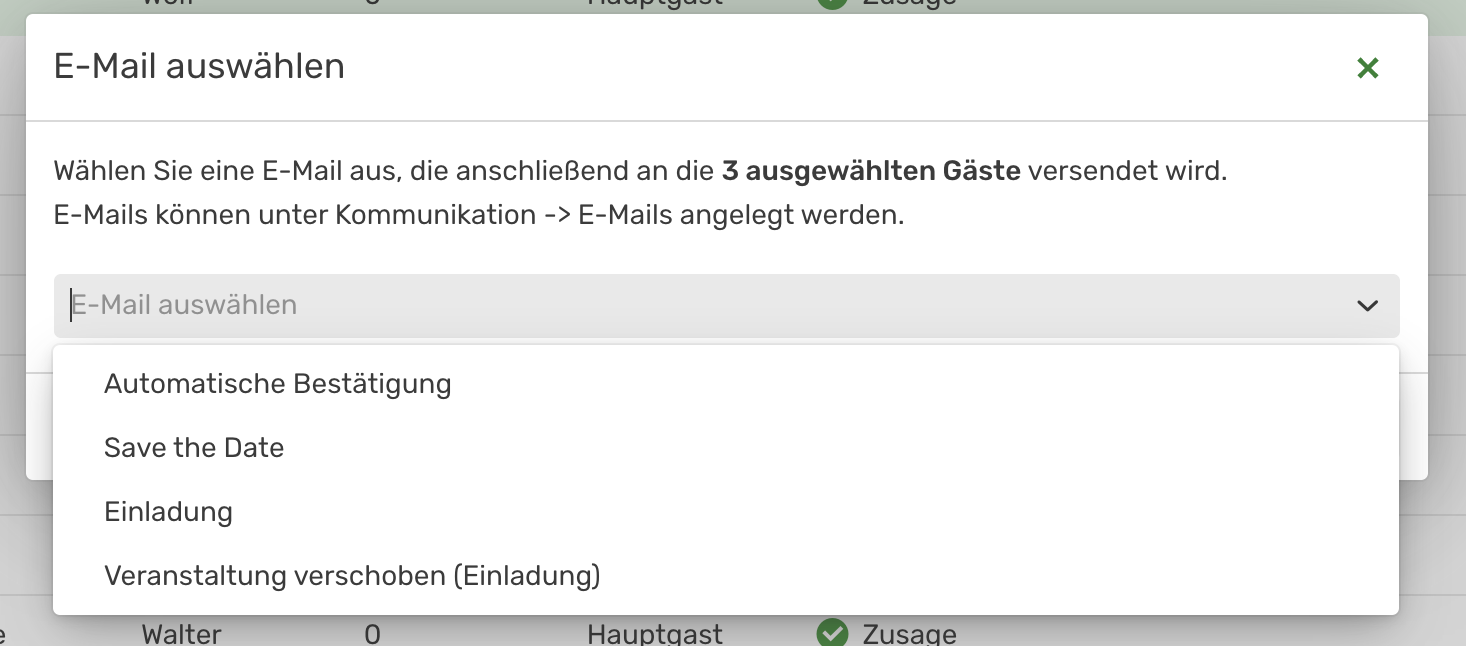 Before the selected email is sent, the system performs an automatic error check in several steps and shows you any irregularities found. 
First, the system checks the stored e-mail addresses of the guests selected for sending. The system automatically recognizes incorrect or non-existent e-mail addresses and highlights them in red.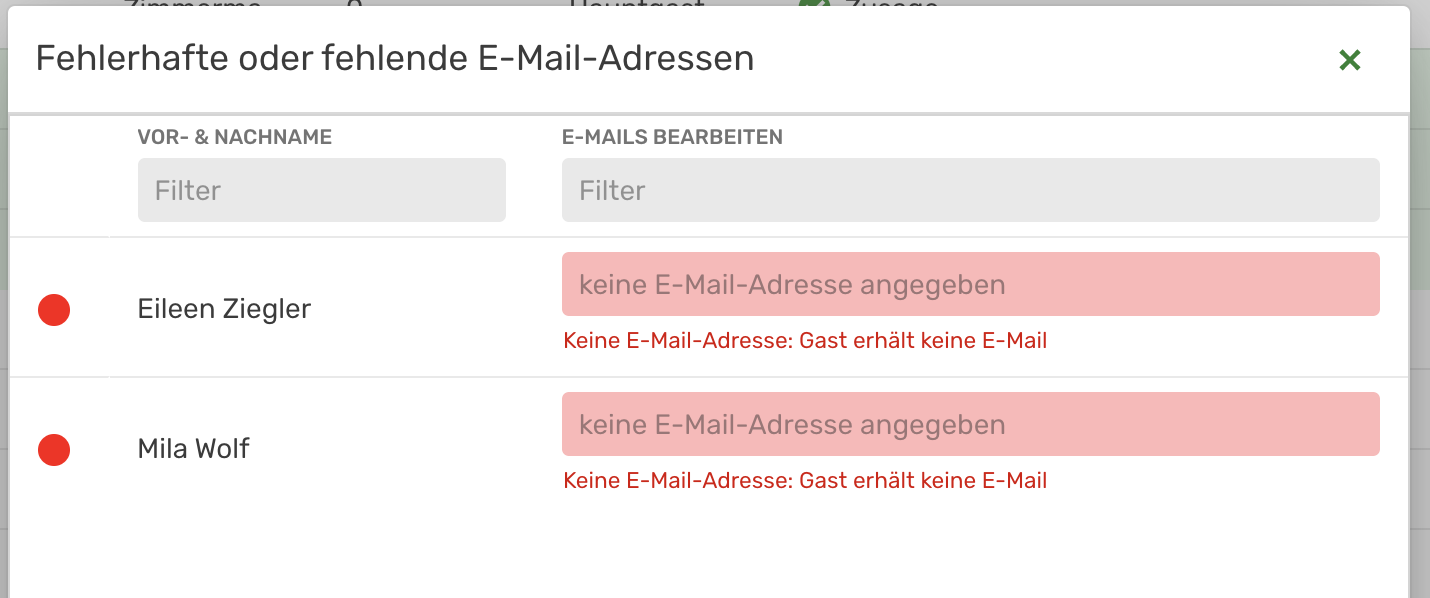 You can now enter the correct shipping address. As soon as you have entered an error-free address, the system indicates this with a green dot.

As soon as you have edited e-mails and later activate sending, the system automatically saves the new entries for the corresponding guests.
The system also checks for and displays other irregularities, such as errors in connection with the confirmation status of the guest. For example, that you want to send an invitation e-mail to a guest who has already confirmed attendance at the event.
You will be notified and you can make any corrections directly in the wizard and decide on a case-by-case basis whether to send or not.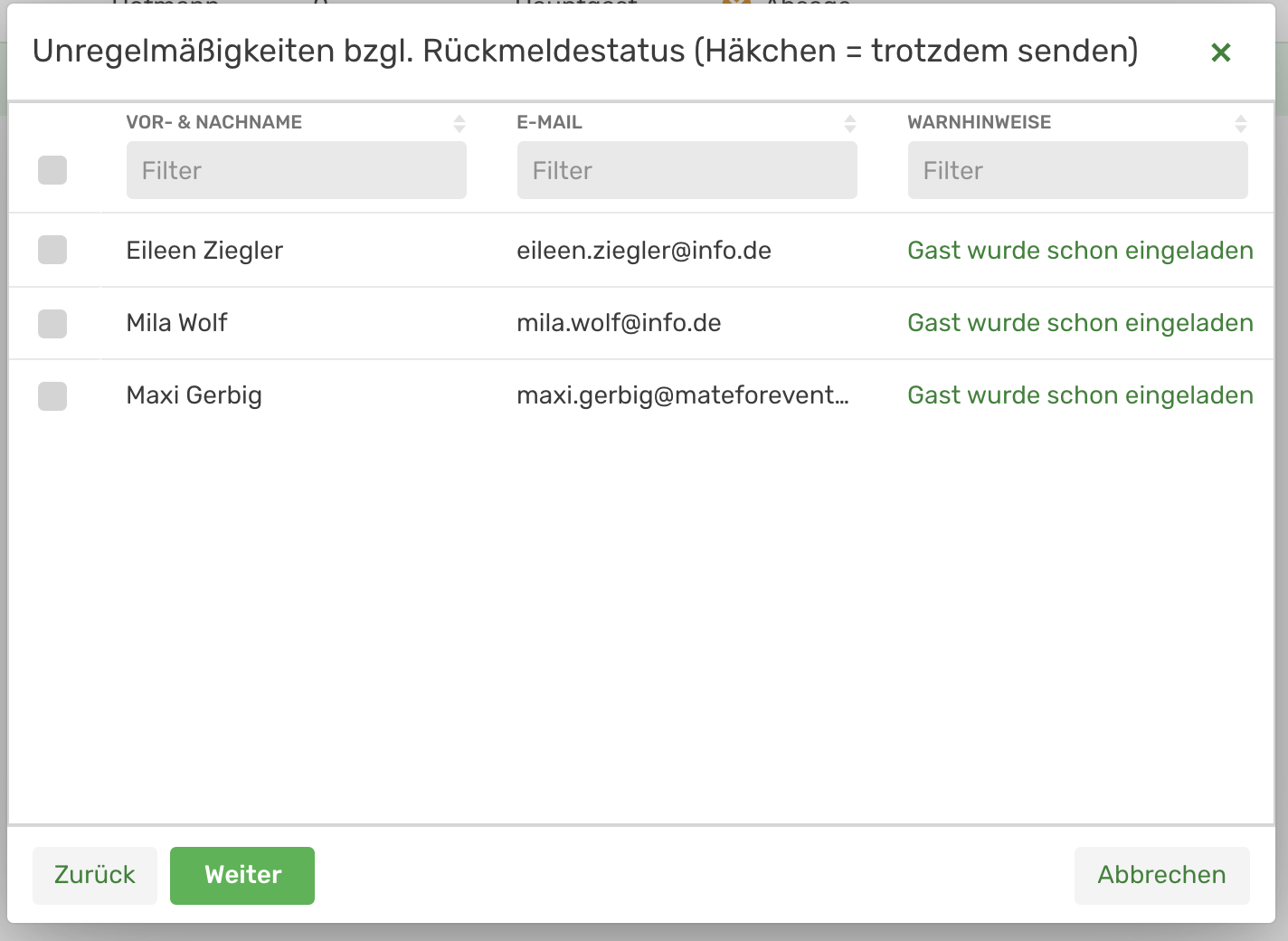 Finally, you will see an overview of the planned recipients and can preview each one. Furthermore, in this last step you can filter the list of your guests by first name or surname or delete guests from the mailing list.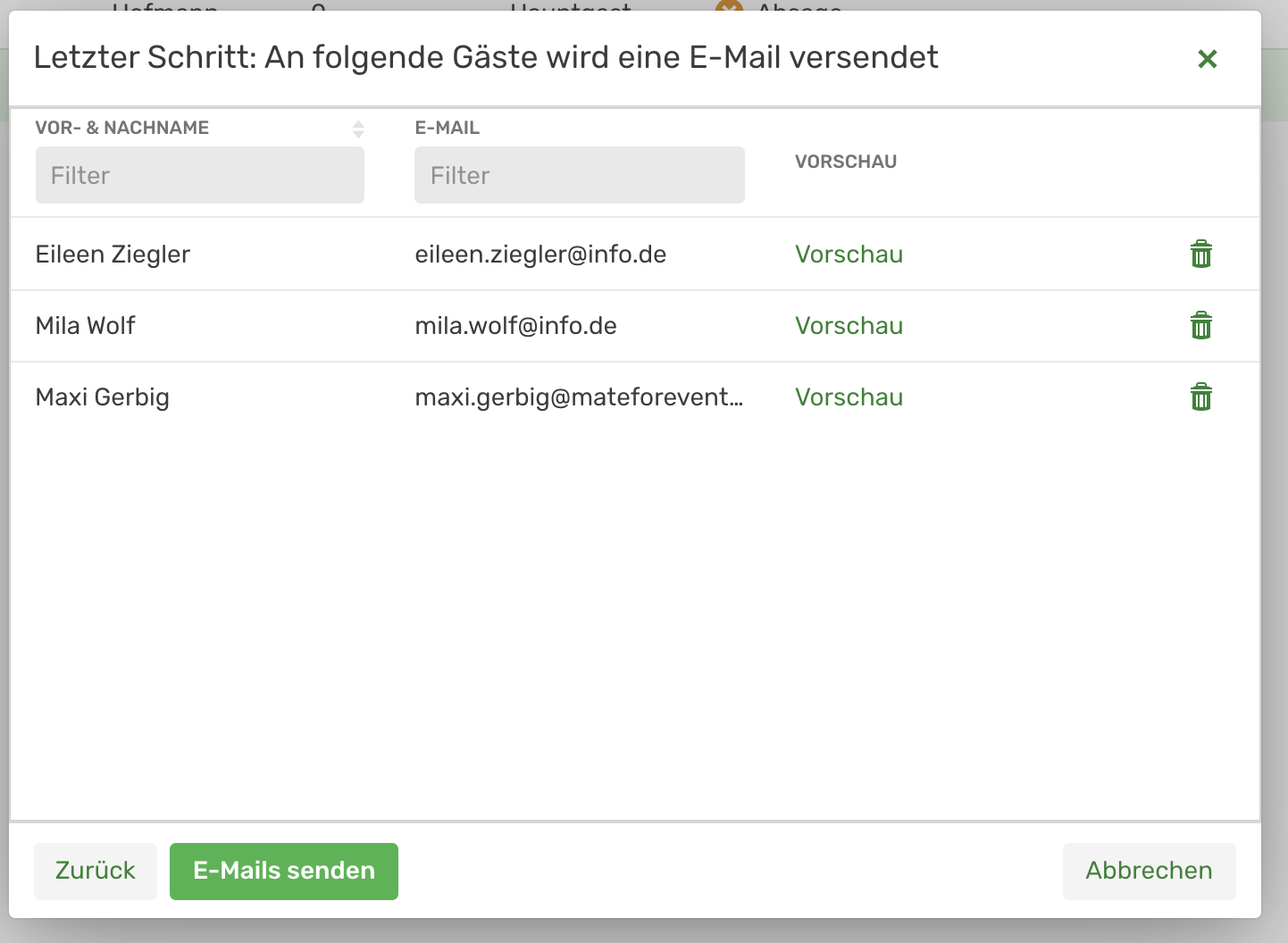 If you are satisfied with the distribution list, you can send the emails
Overview of error checking when sending emails
As already mentioned, the system performs an automatic error check when you send e-mails and shows you instructions before sending your e-mails. The following things are checked by Sweap:
If you want to send your guest an invitation to an event, if your guest has already accepted or declined the invitation, or if you have already received an invitation email but have not yet responded.
If you want to send an invitation with a link to a registration page, but that page has not yet been created. Further configuration steps are also checked and you will be informed if there are any gaps. An example is the automatic confirmation for your guests. So you will get a warning if no e-mail has been set as automatic confirmation yet. 
Whether correct e-mail addresses are stored in the guest information or whether the confirmation on the registration page has already been closed. If you intend to send a confirmation reminder, but forgot to send a confirmation to your guests in advance, the system would also notify you of this.