Using the correct image sizes
Using the correct image sizes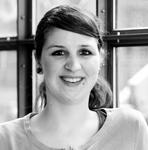 Updated by Julia Walther
In this article we list the image sizes you should use in your e-mails and web pages so that both e-mails and web pages are displayed optimally.
This will help you avoid display errors.
To ensure high quality in the e-mails as well as on the landing page of Sweap, it is necessary that the images are only used in the specified image sizes or minimum and maximum sizes.
Summary of the image sizes
| | | |
| --- | --- | --- |
| Picture/ Module | Pixel (w x h) | |
| Header webpage | min. 1920x500 | 1280 max. height |
| Header mobile webpage | min. 720x1500 | |
| Logo webpage | 150 | exact height |
| Speaker/guest of honour webpage | 430x430 | |
| Picture webpage | 900x450 | |
| Partner-/ sponsor webpage | 300 | till wide |
| Location webpage | 540x250 | |
| Header email | 600 | exact wide |
| Logo email | 60 | exact height |
| Footer (email) | 600 | max. wide |
| Wallet Icon | 58x58 | |
| Wallet logo | 240x100 | max. |
| Wallet event picture | 180x180 | max. |
| Wallet background picture | 180x220 | |
| Teaser picture for event overview page | 150x150 | recommended |