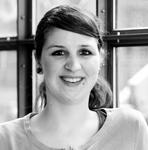 Updated by Julia Walther
Following you will find information about the function and use of ticket codes and how you can genrate them for your event and invitation process.
What is a ticket code and what is it used for?
If you don't want to invite your guests digitally but just want to send the ticket for the check in on site by post, you generate the ticket code and print it on the postal ticket.
A ticket code is automatically generated by the system as soon as a guest accepts the invitation on the website and receives a confirmation including a QR code. Alternatively, a unique ticket code can also be imported beforehand during the guest's Excel import.
The ticket code must be issued as a QR code before check-in. You can do this for example with the Online QR Code Generator. If you have several codes, you can also use the Online Bulk QR Code Generator.
Generate ticket codes
When generating a ticket code, you can also change the guest state. You can set the guest state to 'No Reply' or 'Accepted'.
When creating the ticket codes, it makes sense to change the guest state to 'accepted', since it is assumed that only guests who want to participate will receive a ticket. However, changing the guest status is not mandatory.
In addition to the ticket code, you can also generate the invitation code in Sweap - more information about invitation codes can be found here.