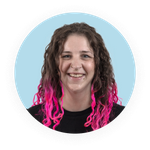 Updated by Julia Walther
In this article we will explain how to export your guest list from Sweap.
This can be helpful if your event has resulted in a guest segment that you want to invite to a next event. You thus have the possibility to export the guest data and upload it again in another event.
The guest data export is also relevant if you want to evaluate data like the checkins of your guests.
You can export your guest data from the dashboard as well as from the menu point "Guests". We will show you both options.
1. Export guests from the dashboard
You can find the function in the 'Guest list card'. Click on 'Export Guests' in this card. A popup will open where you can define which guest fields / guest data you want to export.
Please note that you export the data of all guests of your event with this function.
2. Export guests via the Guest List
You can find this function in the 'Guests' section of Sweap. The export function can be found within our action menu ('Actions' button). You can use the actions button as soon as you have marked at least one guest record.
So mark at least one record, click on 'Actions' and select 'Export Guest Data'. A popup will open where you can define which guest fields / guest data you want to export.
The advantage here is that you can define within your guest list for which guests you want to export the data. Do you want to export only the data of certain guests, of all guests or do you want to export the data of guests belonging to a special guest category? You decide.
Export template
You can create export templates. This function should help you to export your guest data faster with the desired / needed data.
With this function you define which data you export and can use these templates in different events based on your user profile. Especially for recurring events this can be extremely helpful.
You can create a template by clicking on 'Save as template' within the export settings popup. Saved templates can be chosen by clicking on 'Choose template' in the export popup.
But be careful with this function, currently the templates can not be deleted.