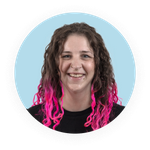 Updated by Julia Walther
Sometimes the situation makes it necessary to manually add individual guests to an event. The procedure for doing this is explained below.
Creating a Guest Manually
Sweap not only offers you the possibility to quickly and easily import information about your guests from an Excel spreadsheet into the CMS, you can also manually create guests and add them to your event.
For example, you can also create 'blank guests' without noted first and last name for the registration. This option is important if you want to generate invitation codes without noting which person has actually signed up.
Further Information
Within the guest mask you have not only the possibility to enter attributes, but you can also define further information about the guest:
Accompanying persons - Here you enter information about the accompanying persons.
E-Mail Log - The E-Mail Log contains all relevant details about the sent e-mails.
Other - Here you can edit check-ins of the guest or have QR codes created for the guest.
Please note that you must first create and thus save the guest before information on these categories can be filled in.