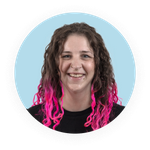 Updated by Julia Walther
Data tracking of event participants / guests.
We distinguish between participants / guests / end users of your events and Sweap users / your employees in the Sweap WebApp / the Sweap Guest List App:
Attendee data, guests, or visitors* on the registration pages. 
When a guest calls up the standard registration page, no cookies are used and no data is tracked for further purposes (e.g. marketing). Sweap does not use Google Analytics or similar web trackers on its websites.
Sweap users can integrate their own web trackers, usually via JavaScript. Furthermore, it is possible to voluntarily integrate Google Maps or other third-party services (e.g. YouTube, by embedding a video). For the use of these services, an IP address must be transmitted. What happens to this IP address is then again the responsibility of the third-party service provider (Google, YouTube, etc.). Tracking cookies are also used by the service when integrating YouTube videos, for example. Whether cookies are present can be checked with this service, for example: https://www.cookiemetrix.com/ 
E-mail tracking
For e-mails, only the bounce rates (incorrect transmissions) and the correct transmission of the e-mails are saved by default. Optionally, the Sweap WebApp user can also track the opening rates of the e-mails. This is done with the help of an invisible tracking pixel used by our email provider Mailjet. However, this option can be freely activated or deactivated by the Sweap WebApp user. By default, this function is deactivated and must be activated. Sweap does not evaluate this data further.
For users / your employees (Sweap Web App and Sweap Guest List App)
We "track" usage behaviour anonymously with Google Analytics, error reporting and support tools in order to provide you with an optimal software experience and to continuously improve it. This only concerns Sweap users of the Sweap system who log into our software. In addition to session cookies for the technical functionality of the site, tracking cookies are also used.