Setting up a printer setup
Setting up a printer setup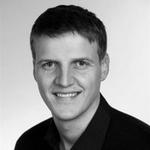 Updated by Ingo
Depending on the scope of your hardware setup, you should perform the following 5 steps for successful commissioning.
Checking the scope of delivery
A setup exists either
from an iPad (single setup)
from iPad + Printer + Hotspot (printer setup)
For iPad, printer and hotspot there is one power supply each for charging and for each printer there should be one label roll of type DK-11209.
Please note that for a printer setup the devices from a setup coordinated with each other are tuned to each other and cannot be mixed with another setup should.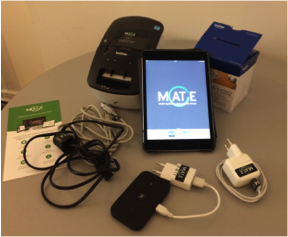 Connect and switch on hotspot
Connect the hotspot to the power supply and switch it on.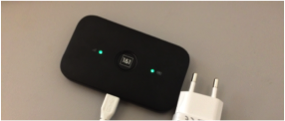 The hotspot is functional as soon as both lights are green or the WLAN symbol is displayed. The password of the hotspot is mate6283.
Switch on iPad (code: 6283) and check the successful WLAN connection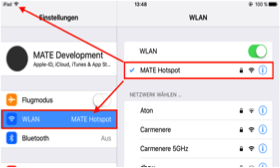 In the iPad settings, make sure that the iPad is connected to the hotspot network (SweapHotspot). 
Connecting the printer to power and switching it on
The printer is ready for operation when both lamps are green or blue depending on the model.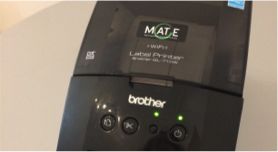 Assignment of iPads and printers
ATTENTION: To connect the printer in the app, the print function must be activated in your CMS account in advance. You can find out how to activate it
here
.
Open the Sweap app on your iOS device and log in. In its guest overview you will find the button Check in guest, another button with the print symbol. If you tap on it, all available printers are displayed. This may take a moment. Select the appropriate printer and complete the action by clicking on the Done button.