The action field and its functions
The action field and its functions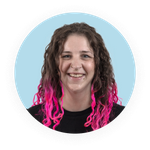 Updated by Julia Walther
Using the action field, you can quickly and easily perform the most important actions in Sweap for one or more selected guests or even for entire events.
The action field can only be opened after you have selected and marked the elements to be edited.
The action box within an event 
Within a specific event, you mark guests by placing a check mark in front of their first name. All selected persons are highlighted in green.

Now you can open the action field and select the desired action:

You are offered the following actions within a business event:
The action field is not only available within an event, but also in your CMS start page with an overview of all your events. Here you can:
Delete events
Duplicate events
Edit Visibility Groups
Download statistics
Archive events
The procedure for marking or similar is identical to the procedure for the action field within a business event.