The search function in Sweap
The search function in Sweap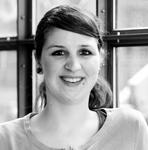 Updated by Julia Walther
In the following we will show you how you can use the search function within Sweap to quickly and specifically search for information or, for example, specific guests.
The search function within a specific event
The search function in Sweap allows you to search for and filter information. For example, you can quickly find guests within an event using attributes such as names or email addresses. To search by guest name, simply enter the guest's first or last name without commas in the search bar.
For example, if you enter the name of a specific company in the search field, all guests assigned to this company will be displayed.
Note that the search function is an intelligent function that also finds matching results, even if you have not yet entered them completely.

You can also sort not only by default attributes, but also by your own attributes. In doing so, you decide yourself which attribute is to be used for sorting.
The search function on your overview page of Sweap
If you are not in an event, but have opened Sweap with all your events, you can also search for individual events using the search bar.