Permissions and configuration of default permission sets
Permissions and configuration of default permission sets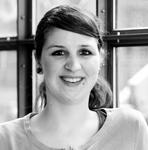 Updated by Julia Walther
In this article you will learn what the default permissions are for our permission sets in Sweap.
If you need your own user roles, which can be defined specifically, this feature is available to you within our Enterprise license. Please contact our sales colleagues for more information: sales@sweap.io.
More information about creating your own user roles can be found here.
Overview of user permissions
In the following tables we list which standard permissions are activated for which permission set.
User and Account
Permissions

Administrator

Standard User

App User

LITE User

Access

System Access

View Account

Edit Account

System Access

no permission

System Access

Payment

Purchase License & Billing

no permission

no permission

no permission

User

View

Create

Edit

Delete

Change Passwords

Visibility Groups

no permission

no permission

no permission

Role

View

Create

Edit

Delete

no permission

no permission

no permission

Email Addresses

View

Create

Edit

Delete

View

no permission

View

Configuration

Guest Fields

App

Event Tags

Registration Overview Pages

no permission

no permission

no permission

Contact

View

Create

Update

Delete

Tags

Import

View

Create

Update

Delete

Tags

Import

no permission

no permission

Speakers

View

Create

Update

Delete

View

Create

Update

no permission

no permission

Partners

View

Create

Update

Delete

View

Create

Update

no permission

no permission

Auto-Delete Rule

View

Create

Edit

Delete

View

no permission

no permission
Templates
Permissions

Administrator

Standard User

App User

LITE User

Custom Mail Template

View

Create

Edit

Delete

View

no permission

no permission

Custom Web Template

View

Create

Edit

Delete

View

no permission

no permission
Event related Data
Permissions

Administrator

Standard User

App User

LITE User

Event

View

Create

Edit

Delete

View

Create

Edit

Delete

no permission

View

Event State

Activate

Archive

Activate

Archive

no permission

no permission

Guest

View

Create

Edit

Delete

View

Create

Edit

Delete

no permission

View

Edit

Import/Export

Excel Guest Import

Generate and Export Codes

External Import

External Export

Excel Guest Import

Generate and Export Codes

External Import

External Export

no permission

no permission

Category

View

Create

Edit

Delete

View

Create

Edit

Delete

no permission

View

Create

Edit

Check-in

Create

Delete

Create

Delete

no permission

no permission

Configuration

Fields

Default Fields

Salutation

Printer

App

Wallet

Change Auto-Delete Rule

Fields

Salutation

Printer

App

Wallet

no permission

no permission
Invitation and Register Process
Permissions

Administrator

Standard User

App User

LITE User

Webpage

View

Create

Edit

Delete

Publish on Overview

View

Create

Edit

Delete

Publish on Overview

no permission

View

Email

View

Create

Edit

Delete

View

Create

Edit

Delete

no permission

View

Distribution

Send Mail

Mail Log

Send Mail

Mail Log

no permission

no permission

Show Global Templates

Emails

Webpages

Emails

Webpages

no permission

no permission

Tickets

View

Create

Edit

Delete

View

no permission

no permission
iOS App
Permissions

Administrator

Standard User

App User

LITE User

App rights

App Access

Create Guest

Edit Guest

Delete Guest

View Evaluation

Modify Category

App Access

Create Guest

Edit Guest

View Evaluation

Modify Category

App Access

Create Guest

Edit Guest

View Evaluation

Modify Category

App Access

Create Guest

Edit Guest

View Evaluation

Modify Category