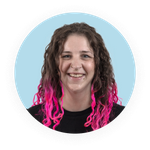 Updated by Julia Walther
After you have created an e-mail for your potential guests with the help of the e-mail generator, you can send this e-mail to yourself quickly and easily using the "Send test e-mail" function.
This function allows you to visually check the e-mail. Furthermore, you can determine whether the e-mail has arrived in your inbox.
Please proceed as follows:
In the E-Mail Generator, select the (lowest) menu area "Test and create e-mail" and enter the e-mail address to which the test e-mail should be sent.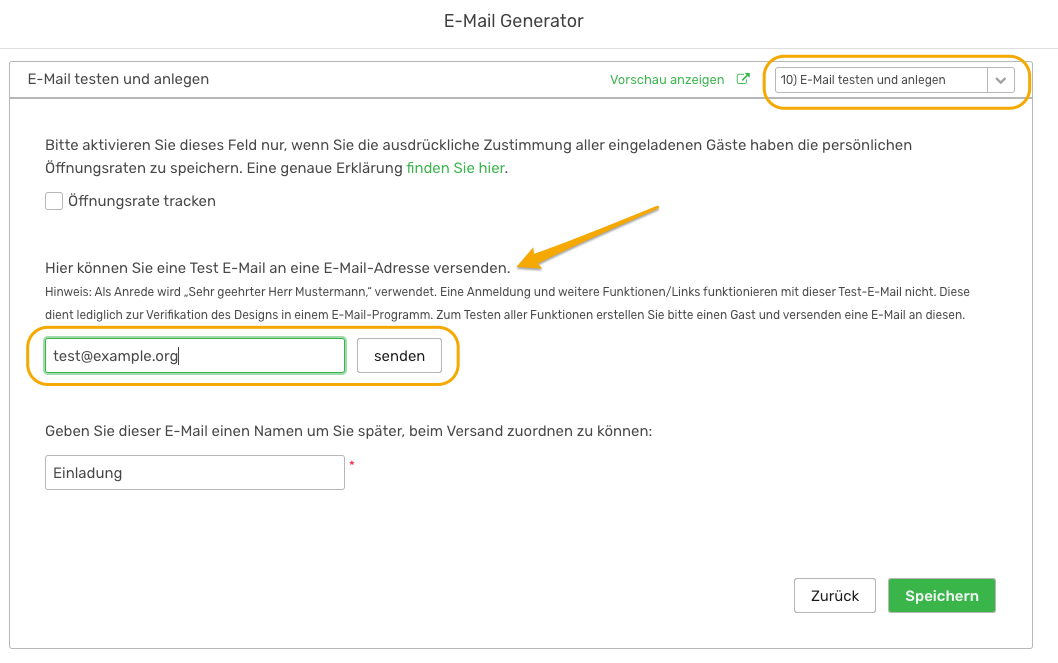 To test all options (e.g. automatic insertion of the salutation or a link to further registration), we recommend that you create yourself as a "test guest" for the respective event.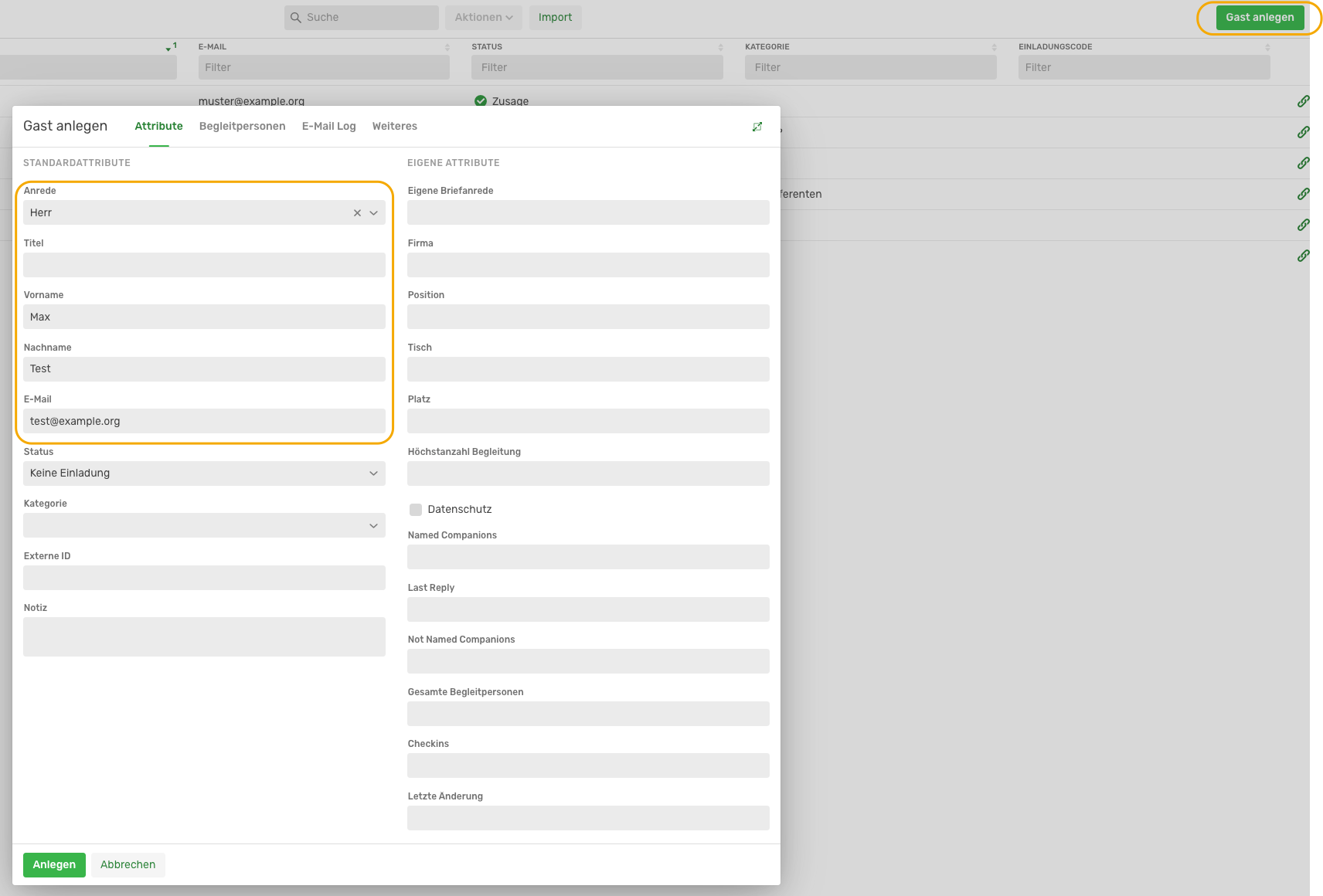 To send the selected e-mail(s) to the desired person (for testing) in the next step, by standard process.

Please note that the emails may be displayed differently depending on your browser and email provider. If the email is in your spam folder, there is no need to worry! The reasons for this can be very diverse. More about the possible reasons as well as tips for reducing the probability of spam, you can find out
here
.