Creating websites with the website builder
Creating websites with the website builder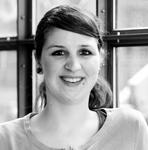 Updated by Julia Walther
In this article we will give you an overview of how to quickly create a new website with the help of Sweap.
Create website
To create a website, you can either use a website template or create your own website. If you want the website to be displayed on your own website domain, this must be set up beforehand.
1. Open the dashboard of an event. In the "Websites" section, select the "Create website" button.

Using the quick selection (see arrow) you can preview existing web pages.
preview mode
edit or duplicate function
create a template from a website
delete website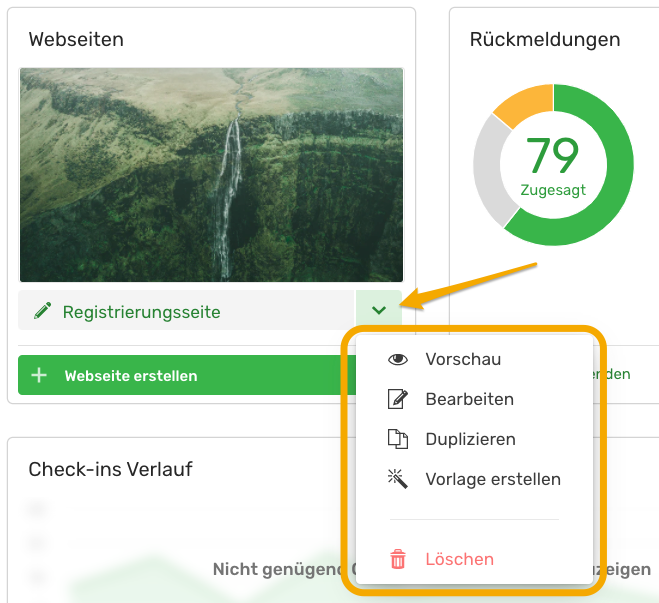 2. Within the website generator, you can easily navigate through the various modules on the left-hand side. Customise your page using Java/CSS and check your current work status at any time using the "Show preview" button.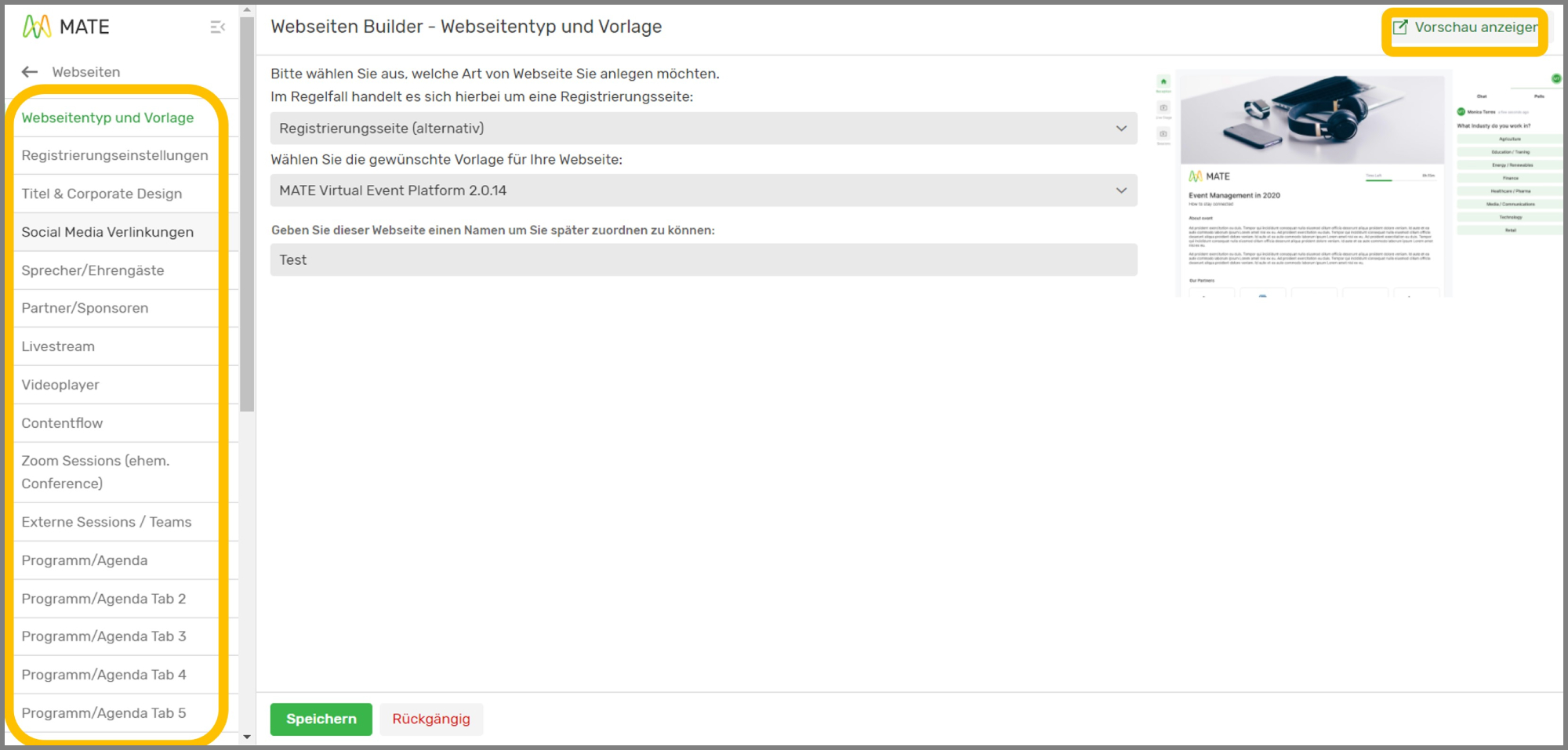 3. Follow the individual steps of the generator. Here you will find information on the correct image sizes. If you have any questions, please contact our support team!