The guest source: an indicator of success for your communication
The guest source: an indicator of success for your communication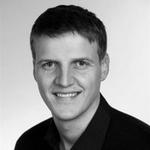 Updated by Ingo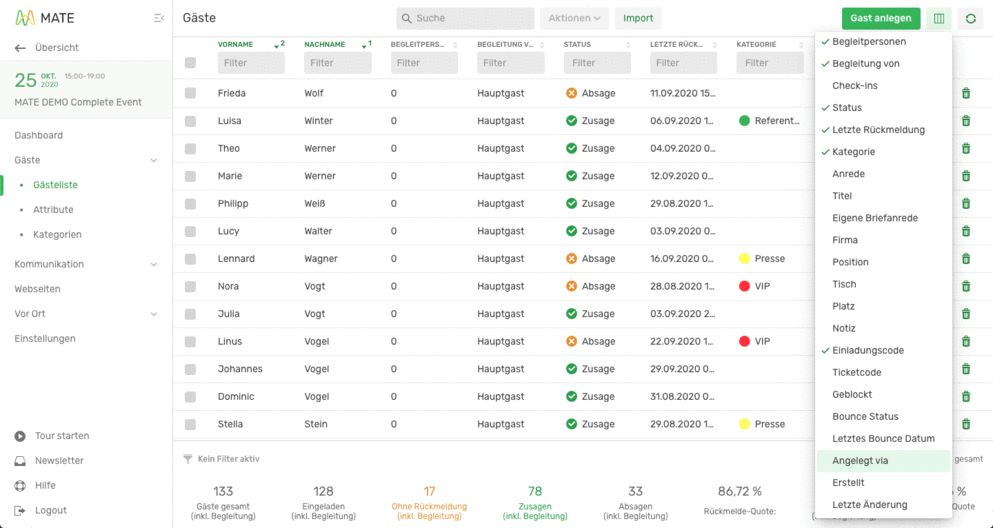 Important and helpful view: the guest source.
Where was my guest put on? After the event, the questions often arise: "which guests were added on site", "which guests registered via an open registration page" or "which guests were added manually after the import". You can now find the relevant information in your guest list in the column "created via". In this way, you can, for example, contact specific guests after the event who have only registered on site.
So kommen Sie zu der Gastquelle:
1. Show guest source
Activate the column "Created via" by clicking on the column selector.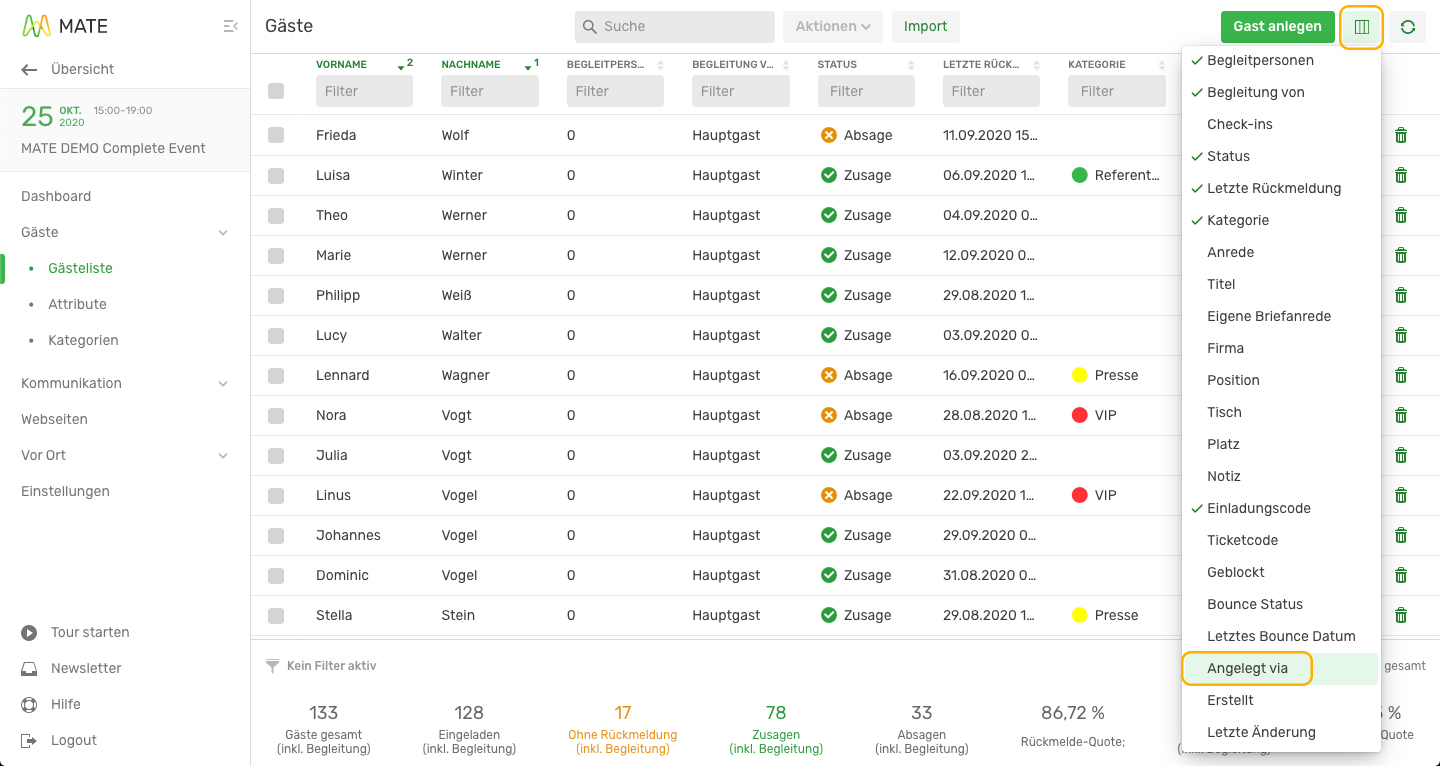 2. Evaluate data
In the column "Created via" you can now see where the data records come from. In our example, all data was generated automatically and is therefore set to "Generated by system".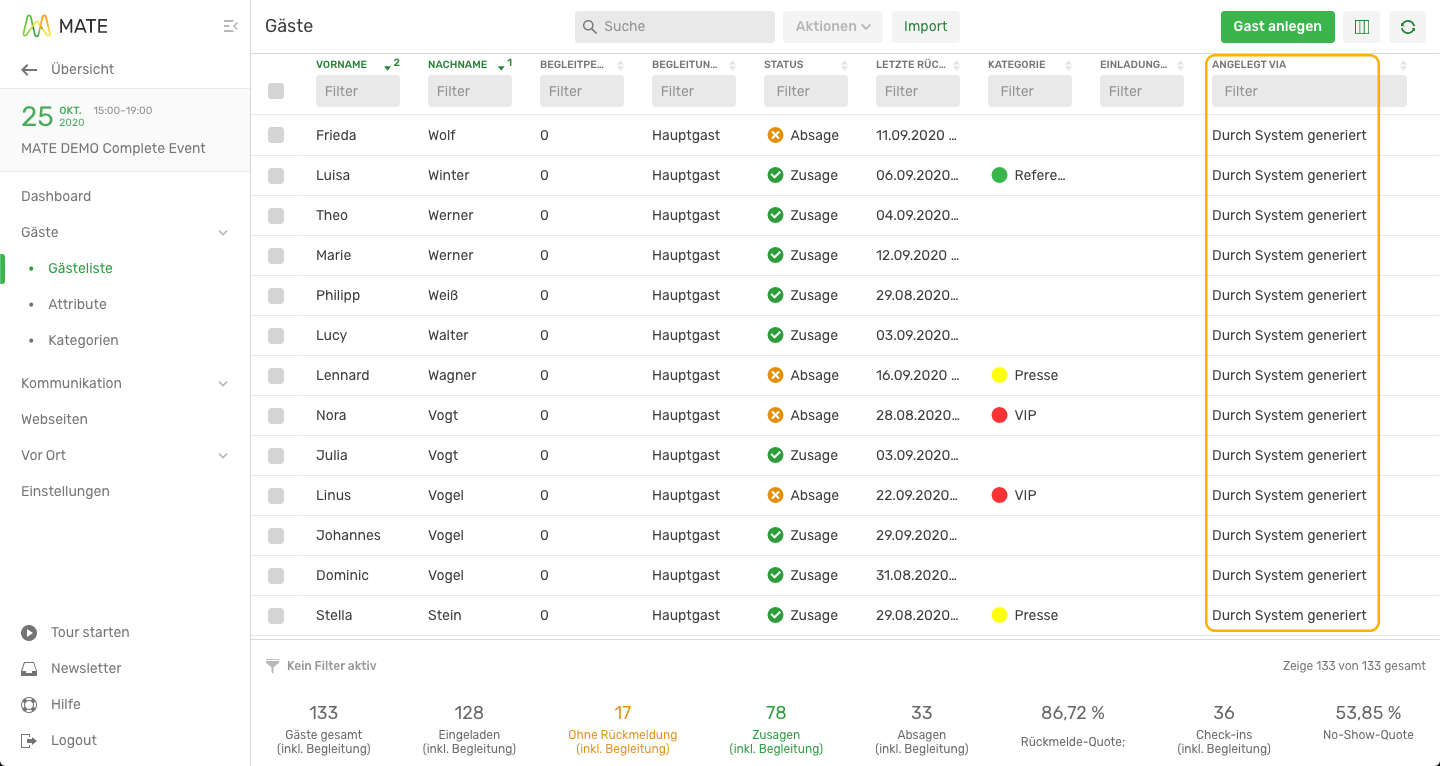 3. Filter by attributes
You can now filter between the different guest sources. The following options are available:
Create Guest Dialog: The guest was created manually via the "Guest Creation Dialog" - Button "Create Guest".
Registration page: The guest has registered from Sweap using a registration form. This can be done on your event page, for example.
Check-In App: The guest has been created on site, at your event.
File Import: Guest data was imported with an Excel file.
External system (interface): The guest was imported from your CRM (only available for Enterprise Accounts).
Unknown: The system cannot detect from which source the guest is coming.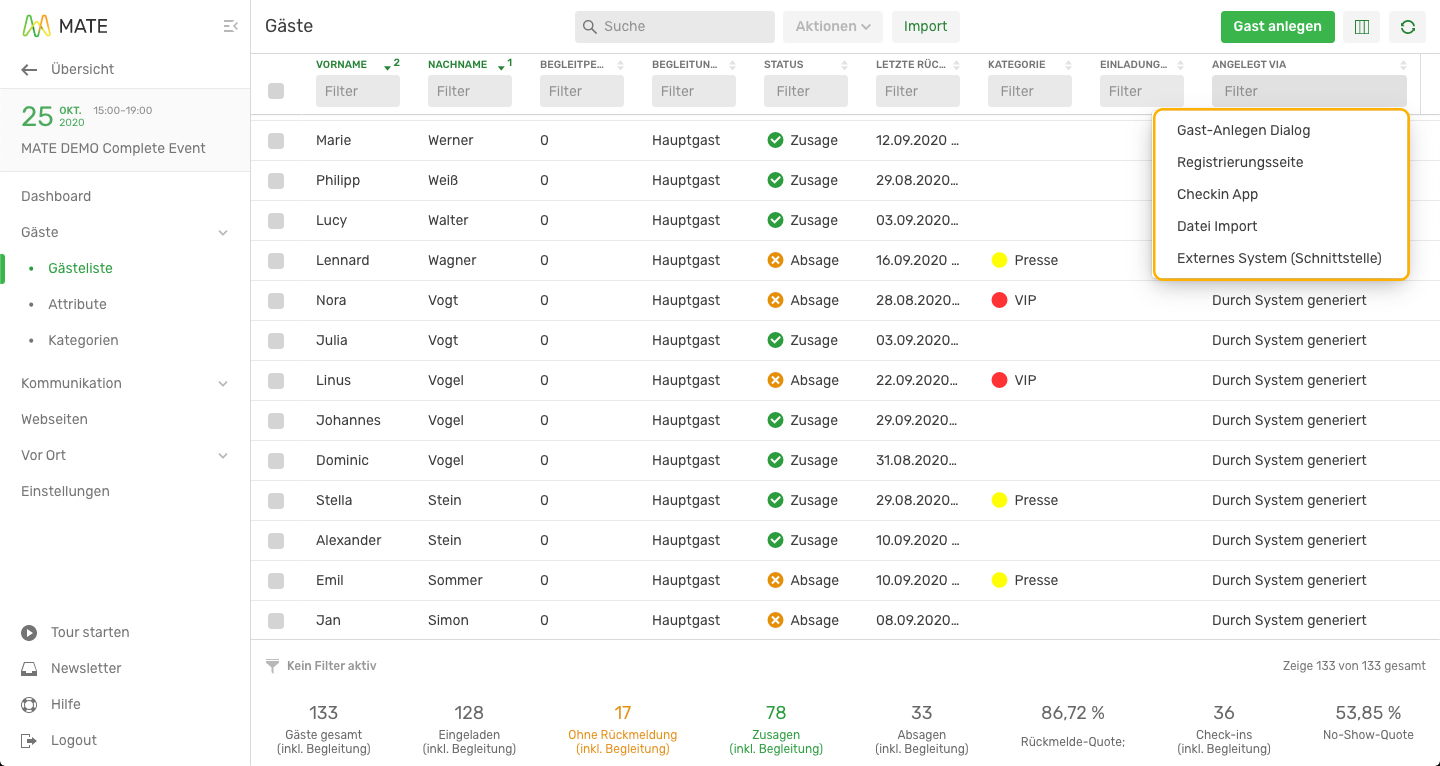 The guest source can serve as a strong indicator of success for your communication strategy and you can gather important information for future events.