Connect Sweap with Wonder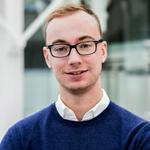 Updated by Jonas Kurzweg
Connect Wonder to Sweap's Virtual Event Platform to organize networking sessions. Your participants can move around Wonder in a virtual room and talk to each other.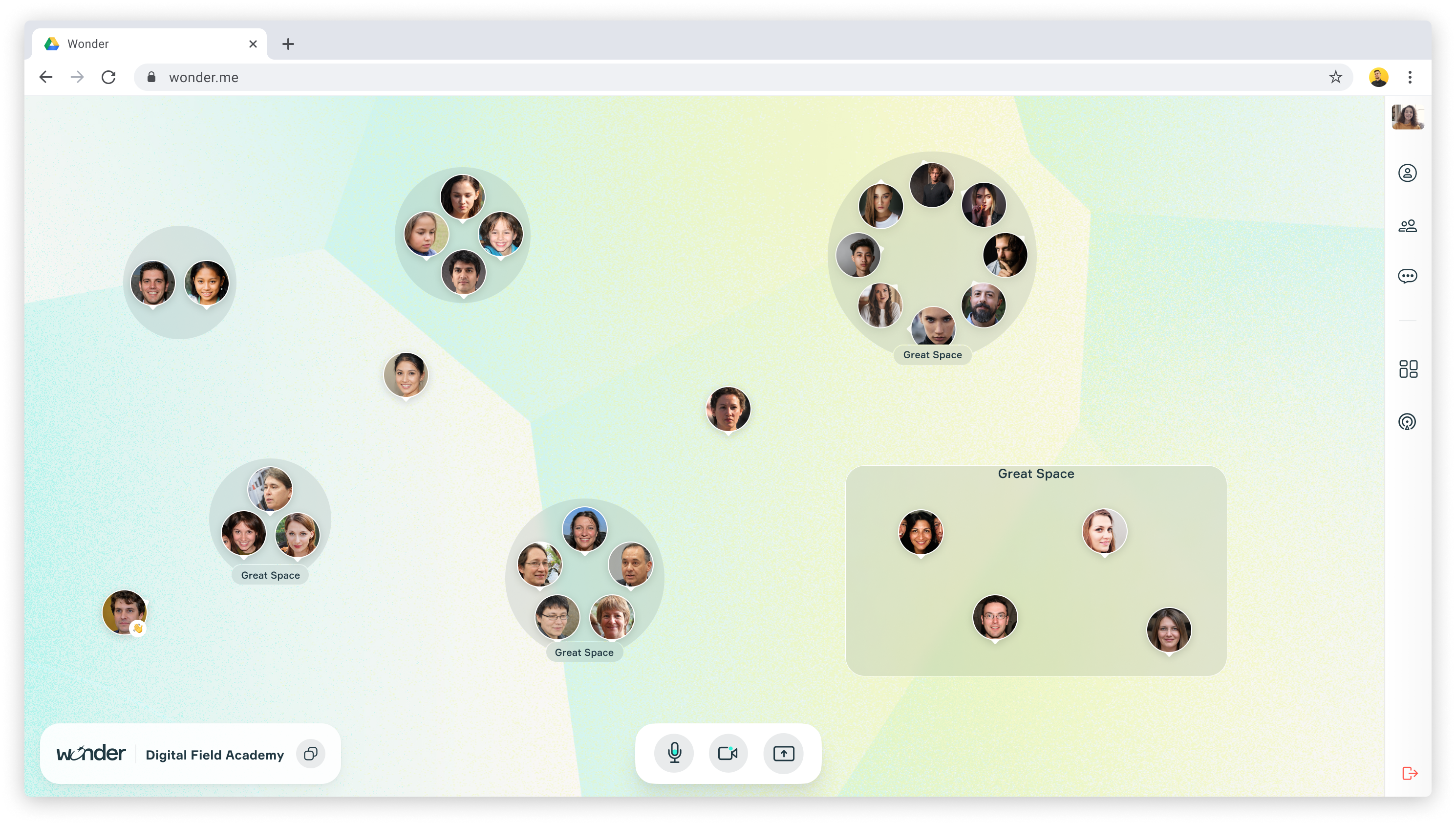 Why you should connect Wonder
Wonder is a platform where groups can come together virtually in a natural and stimulating way.
As larger groups come together, they constantly move and form multiple smaller groups. This enables:
The building of connections in a more intimate setting.
The emergence of group dynamics.
The ease of getting to know new people.
Before the start
Before you get started, you should consider the following tips.
This integration requires the creation of a free room on Wonder.
How it works
First you need to log in to Wonder and set up your room. After you create your room, you can copy the link to the room and paste it into Sweap in the Wonder module.
To use Wonder, your attendees will need to access your event through a desktop browser. Each attendee must give permission to use the camera and microphone when they start Wonder. Then, all your attendees have to do is enter their name and the networking begins.
Connect Wonder
Open your Wonder-Space.
Copy the URL of your Wonder-Space. You can do this directly from the browser window. Or click on the icon in the room at the bottom left.

Open your event in Sweap and click on "Websites".

Open the Virtual Event Platform on which you want to embed Wonder. If you haven't created a Virtual Event Platform yet, create it first.
In the configuration of the platform, the Wonder module is located on the left side. Scroll down and click on the Wonder module.

Check the box "Activate Wonder.me module."

Paste the link you copied in step 2 into the "iframe link from Wonder" box and click "Save".
That's it! Now your Wonder Room is connected to your Virtual Event Platform.
Wonder Tips & Tricks
Wonder will make your event unforgettable. Here are some tips to keep in mind when using Wonder:
When to use Wonder
Wonder is wonderful for encouraging interaction between your participants.
Use case examples:
Networking Sessions
Workshops
Online parties
Job fairs or similar Formats
At what time you should use Wonder
Wonder encourages engagement from your guests because it converts passive viewers into active participants.
That's why Wonder is particularly well suited:
Before the start of the event. Attendees who arrive early spend their time waiting. By networking on Wonder, they can get value before the start. The important thing here is to make your attendees aware of the start of the event just before it starts. This is easily done via Wonder's broadcast feature!
Between presentations. Studies show that people's concentration span decreases significantly after 45 minutes. Therefore, you should make sure that your event is varied and sets new stimuli. Wonder is very well suited for this. Participants can use it to discuss content after presentations. Tip: Invite your speakers to Wonder, who can then answer questions in a personal exchange.
After your event. After your event, you can wrap up your event with an open-ended networking session on Wonder.
Customize Wonder
One of the many advantages of Wonder is that it is highly customizable to your brand & event.
Icebreaker: You can ask an Icebreaker question to get your guests talking.
Wallpaper: The background of your Wonder Room can be customized to your liking. You can either choose an image from the gallery or upload your own image.
Areas: You can create areas where your guests can talk about different topics. Example: If you are organizing an event about cooking recipes, you can create areas for vegan, vegetarian and meat recipes.