The Wallet-/ Passbook ticket
The Wallet-/ Passbook ticket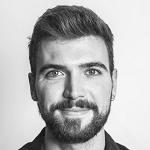 Updated by Niko Gallas
The Wallet / Passbook function helps to speed up the check-in process and eliminates the need to print out the ticket. The guest is automatically sent this with the confirmation e-mail and can simply save it on the smartphone. When checking in, all that is required is to scan the QR code contained in the digital ticket and the guest is checked in.
Please note that Wallet/Passbook can be used natively on iOS devices and with the help of apps also on Android devices. Apps for this are e.g. "PassWallet" or "Pass2U".
The wallet function can only be selected in confirmation e-mails if the wallet has been configured. Of course, adjustments and changes can still be made afterwards.  
Configuration of the Wallet/Passbook
First go to "Communication" in the corresponding event and then to the Wallet/Passbook.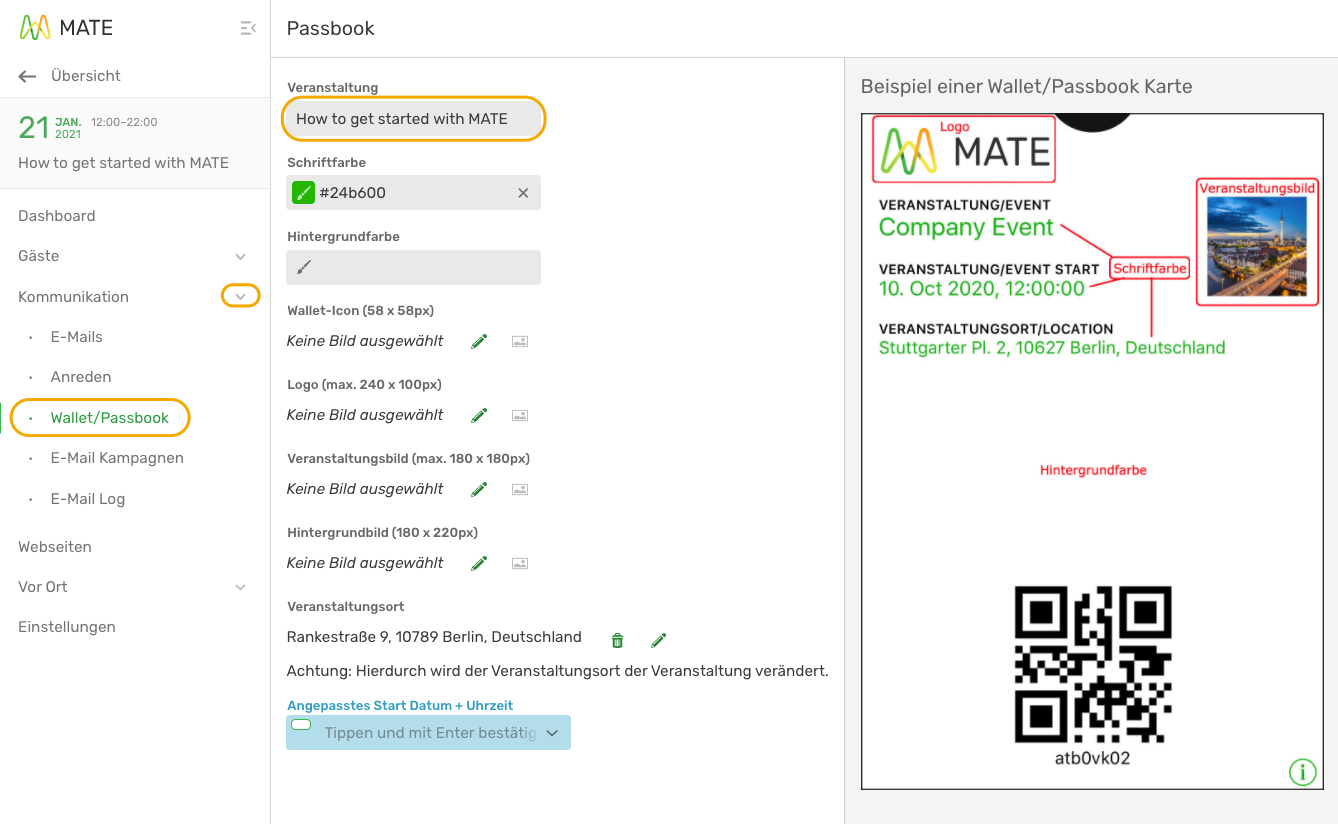 Here, only the name of the event is a mandatory field. After successfully entering the name, you can already click on Save change. Now the Wallet/Passbook function is activated and can be sent out with the confirmation e-mail. Of course you can make the Wallet/Passbook even more beautiful and upload your logo as well as pictures suitable for the event.
A push notification appears on the home screen of your smartphone on the day of the event before it starts. It shows the name of the event, the wallet icon, the event start date and a wallet pass preview:
This is what the Wallet Pass looks like directly: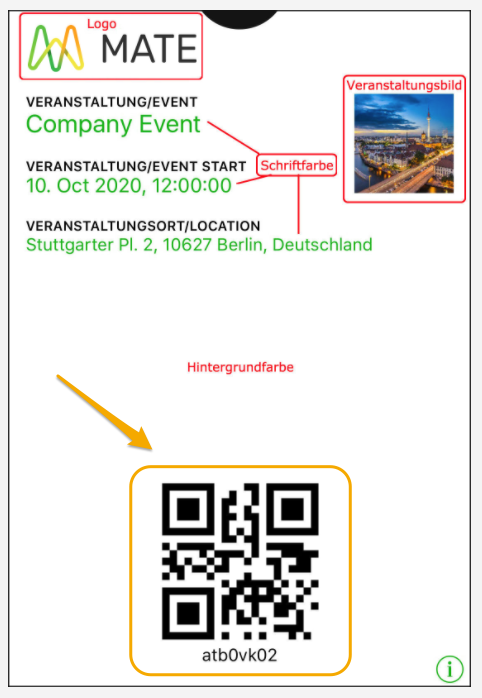 The QR Code is automatically generated for each guest.