Timely filtering of acceptances and declines
Timely filtering of acceptances and declines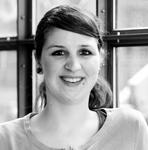 Updated by Julia Walther
Filtering for the last change and the last feedback from the registration page helps you to see when guests have accepted or declined.
Filtering by time of the last change
Would you like to know which acceptances and cancellations were made last? Or with which guests there was a change first? No problem, because you can have Sweap display a time filter.
To do this, first open the relevant event and thus the general guest overview. Now you can use the cogwheel symbol in the upper right-hand area of the table to determine which information should be displayed on the overview page. All information marked with a check mark appears within the overview. In order to see which guests have made a change (and especially when), regardless of the type of change, set a check mark at "Last change". A temporal filtering of all changes is now displayed. Examples for changes: Acceptances and cancellations, changing companions, guest data etc.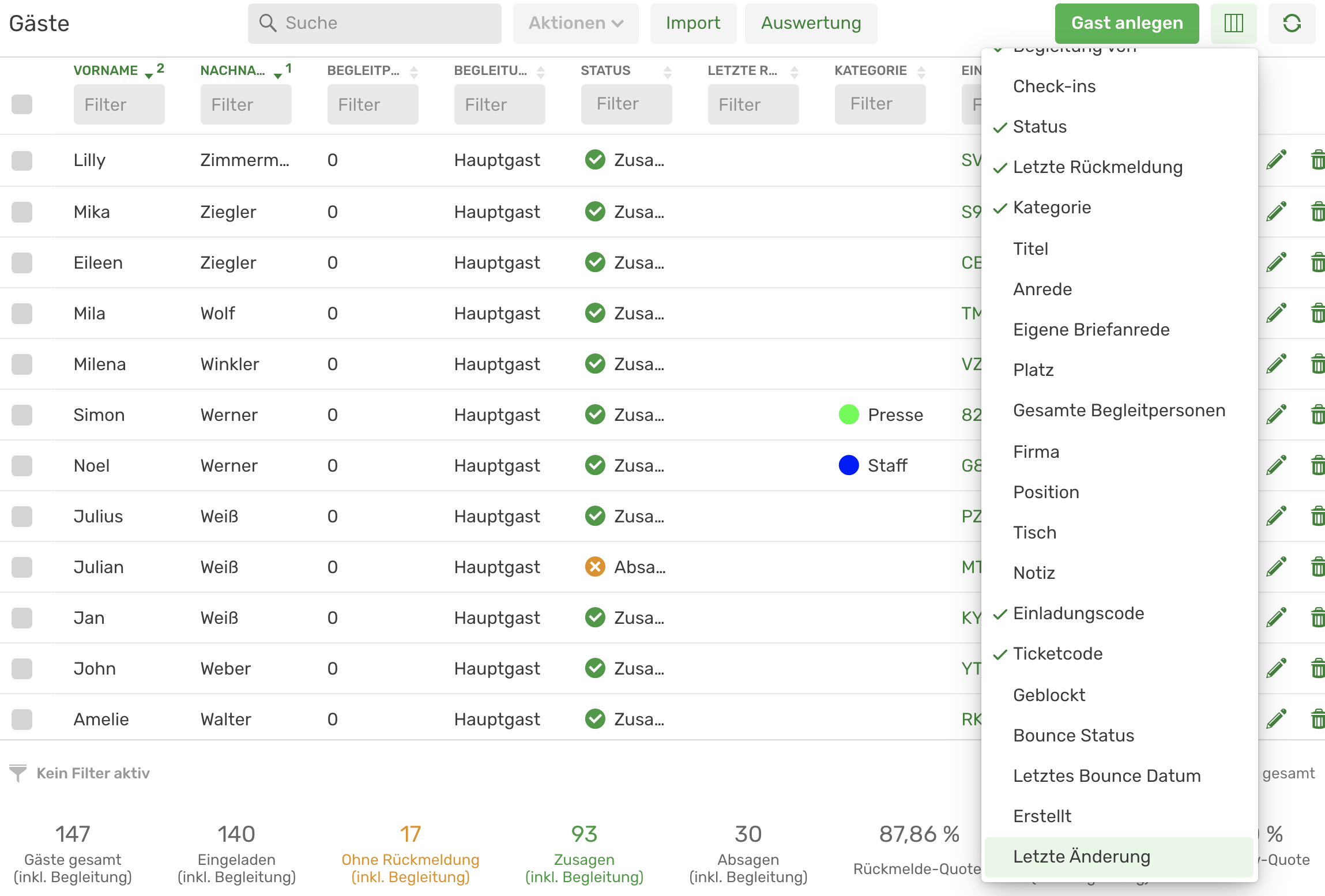 Note that changes can be displayed in ascending or descending order, i.e. they can start with the newest or oldest change. To do this, use the small arrows next to the column header "Last change". These arrows only appear when you click in the "Last change" heading field.

If you choose to filter by last change, you will see when the last changes were made, but not whether this is a change in participation status or any other change.
The time filtering after the last feedback via the registration page
Alternatively, if you would like to be shown directly which guests have given feedback on the website and when last, please select the time filter after the last feedback on the registration page. 
The setting to display a time filter after the last feedback via the registration page of your event works like the setting after the last changes.