Duplicate event and use as template
Duplicate event and use as template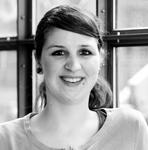 Updated by Julia Walther
If this function is activated in your system, you can quickly duplicate each event and individually determine which information of the original event should be copied to a new event.
If you have any questions regarding the activation of this feature, please contact support@sweap.io. 
Duplicate an event within your dashboard
After activating this feature, Sweap allows you to duplicate an existing event and its most important basic settings (e.g. website and e-mail settings) and use it again for a new event without having to enter it manually. 
Duplicate an event using the action box
Alternatively, you can use the action field on the CMS start page to duplicate an existing event from the event overview.
You can read more information about working with the action field "Select action" within an event here.
You do not want to duplicate an existing event, but create a completely new one? Then take a look here.